With 22,000 players and pool industry visitors, Piscine OPEN is the largest global network dedicated to the swimming pool market. It is the result of four years of preparation and the creation of the GL Events Exhibitions teams, who organise, in particular, Piscine Global in Lyon.
This network provides the industrial companies in the pool and spa sector, with the most efficient business opportunities in France and the export market, among professional buyers of equipment and services for pools and spas.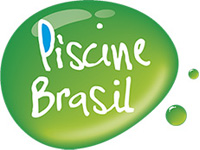 The brand new exhibition
Piscine Brasil in 2017
It consists of 4 international exhibitions:
Piscine GLOBAL, the most international of the three, with 100 countries represented at the Lyon exhibition and an upcoming edition from 15th to 18th November 2016;
Piscine Middle East, for the Middle East region and North Africa, to be held next in Dubaï from 17th to 19th September 2016 ;
Piscine Asia, for the Southeast Asian region, to be held in Singapore on 5th and 6th October 2016
and the new Piscine Brasil to be held in Saõ Paulo in 2017.
The OPEN Network offers participants assistance with export, through organized business meetings and presentations of local establishments. Logistics assistance is also provided with consolidated freight despatches wherever possible, and a customised stand design.
The organizers of these 4 exhibitions also offer professionals preferential offers with pre-booking in local hotels.
In addition, direct interaction, both between exhibitors during the soirees that are held, and the trade press and local institutions, are organized during the exhibitions.
This network has won the praise of many major players in the pool industry, who see it as an effective tool for their national and international business development.