After 6 years of consecutive and continuing growth Darlly Europe has outgrown its UK warehouse and office facility.

"In order to sustain their required stock levels of 50,000 filters and to ensure their excellence in customer service is maintained; this move was fundamental to our growth plans," says director Phil Moseley.

The company currently supplies over 600 pool and spa retailers across 30 countries within Europe.

With new distribution equipment including a fully automated packaging facility, the new unit is capable of shipping 15 pallets, 400 cartons and 3,500 filters every day. Combined with the latest stocking control systems and the introduction of carton bar-coding later this year, Darlly is on track to provide faster and improved service for its customers.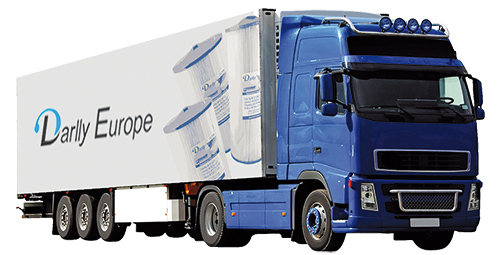 "With spa sales increasing across Europe it is inevitable that more filters are going to be needed. When your business has grown by 70% year on year for the past three years, you know you are on to winning formula.
The move to bigger premises will allow us to improve and expand the service we offer. We have a strong international support team, our distributor network in the UK and across Europe is supreme, and we are in discussions with a number of additional possible distributors who will work with us to gain the next level of growth. We also have influential agents in our team; most notable in France and Germany. The Quality of our Product and Service underpins the Quality of our overall offering which puts our customers at the centre of our business," adds director Phil Moseley.