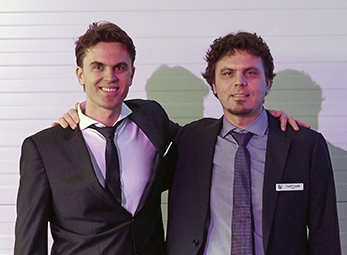 Ákos CZAFIK and Zsolt CZAFIK CMD of Wellis
They came from 15 countries in Europe, the US, the United Arab Emirates and Saudi Arabia, the invitees to the inauguration of the new factory of the Hungarian spa manufacturer, on 3rd and 4th December.
The programme was particularly busy, beginning with a visit to Wellis Showroom in downtown Budapest in the afternoon, followed by dinner in the spectacular setting of the Fischerman Bastion Restaurant that overlooks the Danube and the house of Parliament.
On Friday, the event continued in the new factory installation in Dabas, a town of some 20,000 inhabitants, thirty kilometres from Budapest.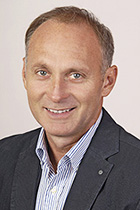 Zoltán KÅ'szegi,
Mayor of Dabas
"We are proud to share important values such as ambition for growth, the pursuit of excellence and a vision for the future with Wellis", said Zoltán KÅ'szegi, the Mayor of Dabas.
After a tour of the factory that is equipped with the most modern technologies in production and storage, there was a presentation of the management team.
Following this, Ákos CZAFIK, CMD of Wellis, presented the European spa market data, highlighting the fact that the company was by far the largest manufacturer in Europe, with an outstanding performance in 2015, having succeed in increasing its market share by 35% in an environment still growing by 8%.
"Thanks to this investment of over 5 million EUR, our annual production capacity has increased to 20,000 spas. We are also starting production of saunas and hammams, and will be able to employ up to 500 people", explained Zsolt CZAFIK, Ákos' brother, who is also a CMD.

The awarding of bonuses to distributors with the best sales results, preceded the introduction of 4 new swim spa models and an immersion pool with a constant temperature of 10° C.
The event concluded with a dinner followed by music and disco late into the night.
...