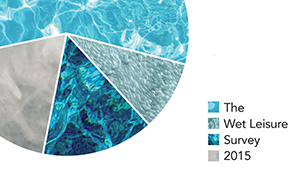 For many years the wet leisure industry in the UK operated without the benefit of any overall market information.
Other industry sectors had surveys and market research that allowed them to see developing trends and growth areas and react accordingly.
For business owners and managers working in the wet leisure industry, such a picture had to be pulled together from conversations, guesswork and their own experiences.

In order to address this problem, Golden Coast in association with the BSPF, launched the Wet Leisure Survey, which is now in its 5th year, with every business working in the wet leisure industry invited to respond.
Key trends emerging from this year's survey are strong growth in the importance of service and maintenance, continuing demand for energy-saving products and steady growth in the retrofit sector.

The survey reports that confidence for the year ahead is good but the weather and the economy remain as the biggest challenges to business growth.

The survey results are collated, analysed and published in a report made freely available to the whole industry at SPATEX from both the BSPF and Golden Coast stands.

For further information contact Golden Coast on 01271 378100 or email:
swimmer@goldenc.com