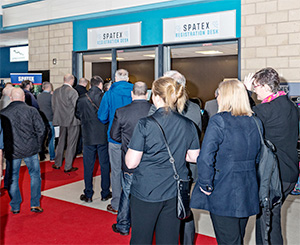 SPATEX's independent registration company has reported that visitor numbers were up a staggering 28 per cent on 2015, with a significant proportion drawn from the commercial sector.
Workshops and seminars hailed a success
The double seminar programme once again proved a major attraction for delegates wishing to pick up free Industry training and education.
Ross Alcock of the Institute of Swimming Pool Engineers (ISPE) who organised the programme of workshops in Arena One said: "450 delegates attended the seminars which was 6% up on SPATEX 2015. Allen Wilson's session on Monday 'Dealing with Pool Problems' attracted an audience of 54 which is a record, since SPATEX has been in Coventry. Attendance certificates will be sent to all those who requested them and with nearly every one of the delegates adding their name to the request list, it shows how seriously pool professionals are taking their CPD (Continuous Professional Development). I would like to thank all the speakers and companies who participated in the ISPE Workshop Programme."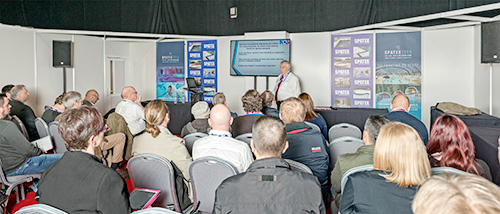 One of the many very well attended seminars
SPATEX has been inundated with glowing testimonials and here is a small selection: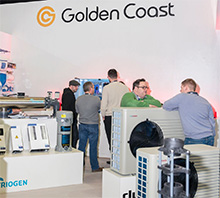 Golden Coast, Jamie Adams: "Continuing to exhibit at a quality venue like the Ricoh has really invigorated our industry, giving many companies the confidence to invest in some great looking stands. For Golden Coast, SPATEX always presents a great opportunity to showcase our latest innovations and share our knowledge with the industry. With an increase in numbers this year, SPATEX 2016 exceeded our expectations giving us a real boost to start the season. Having sombreros and moustaches for the exhibitor party was a masterstroke – well done team SPATEX."
Lovibond Tintometer, Elizabeth Wilkinson: "This was probably the most successful SPATEX we have experienced in years. It has become a very professional event and the new location is beginning to attract a new audience, bringing life into the exhibition and new ideas to the seminars. It remains small enough, however, to retain its family atmosphere and encouraging great networking."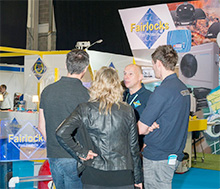 Fairlocks Pool Products, Paul Webb: "As always, it was a pleasure to be exhibiting at SPATEX 2016. We made some great contacts, did some networking and celebrating the 20th anniversary made the exhibition feel extra special. There was a lot of interest in the new underwater lighting technology we had on offer, and overall it was a really great Show. Fairlocks have always enjoyed being part of the SPATEX family and here's to many more years."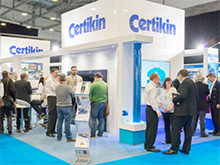 Certikin, Cath Saunders: "SPATEX 2016 surpassed all our expectations with a steady flow of high quality visitors throughout the duration of the Show. We were particularly pleased to see more commercial visitors, particularly from the holiday park sector. The launch of the trailblazing OC-1 filter media was met with huge interest. It is easily the best way of accessing all that the UK wet leisure Industry has to offer, coupled with a great social networking experience."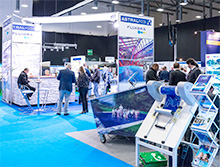 Astral Pool Group, Dyfed Thompson-Smith: "We have received a lot of interest, both from existing and new customers and received a lot of compliments about our stand. We intend booking a bigger stand space next year to build on the positive momentum generated at this year's show."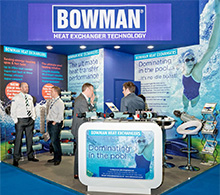 Bowman, Phil Allman: "We felt SPATEX 2016 was a great success and a real credit to the hard work Michele and the team have put in. The move to the Ricoh Arena has taken the event to a much higher level. We were especially pleased to see an increased number of European visitors to our stand during this year's Show, which brought us some interesting enquiries."
From now on, the SPATEX team directs its energies "onwards and upwards" for the 21st edition of the exhibition.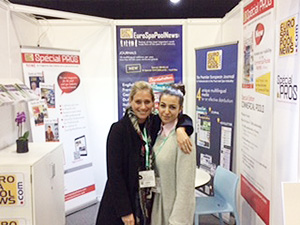 Don't miss
SPATEX 2017 - Tuesday January 31st to Thursday February 2nd
- The Jaguar Exhibition Hall, Ricoh Arena, Coventry CV6 6GE.
We were there... and have distributed
Le JUSTE LIEN Special UK 2016
which you can read
online here
.