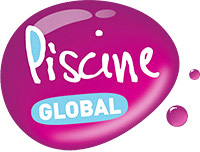 After 35 years in existence, Piscine Global has become the largest gathering of professionals in the pool and spa sector. This year, it will open its doors from 15 to 18 November at Lyon-EUREXPO to nearly 600 exhibitors and 18,000 visitors and will present a comprehensive offering in the fields of public and private pool and spa construction, maintenance and renovation.
Today, aspects such as integrating a pool into its environment or keeping it in harmony with the architectural style of a house or the surrounding urban buildings have become major criteria for customers, both private individuals and public authorities alike. In the past few years, architecture has become central to projects involving constructing or renovating residential and public pools.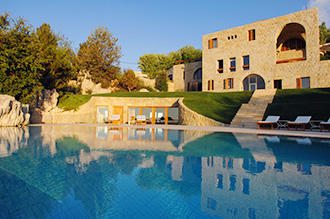 ©magicalsetting
This increasingly recurrent requirement has naturally led to architects being called on to design unique, high-end pools that play a key role and become the focal point of the home.
When it comes to public pools, the architects' task will be to give existing pools a new lease of life or to design new ones that comply with the latest technical and environmental regulations, in particular in terms of water filtration and treatment. They must also take into account other requirements so as to create user-friendly, pleasant facilities.
Expertise that is highly sought-after by pool fitters and manufacturers alike
Proposing a high-end architectural project involving an indoor or outdoor pool leaves no room for improvisation. Designing this kind of project and managing it from A to Z requires outstanding expertise and know-how, including a good understanding of the technical aspects involved in building a pool.
"Many architects do not receive specifi c training on pools, either during their studies or at the beginning of their career, and pool fi tters and manufacturers rue this defi ciency as they need this knowhow more and more often", explains Jacques Allard, President of Archi Europe Group, the European professional network of architects.
"We think the onus is on the major industrial groups specialising in various technical fi elds to invest in what we call continuing education and thereby support and assist architects by providing them with practical, useful information. We have often noticed that as soon as industrial groups set up tailor-made training courses, architects become capable of handling specifi cations and incorporating the latest technologies, and these are often showcased at the Piscine Global exhibition", adds Jacques Allard.
During the design process, the architect has to consider all the different pool components - structures,
materials, technologies and accessories - to harmonise the atmosphere inside and outside the house.
Bagneux Collective swimming pool

©Dominique Coulon

House S

©All rights reserved
3rd Pool Vision competition

Open to all architects, interior designers and designers from all over the world, the Pool Vision competition shines a spotlight on the creative and technical skills architects put into designing outstanding pools. Organised in

collaboration with the Archi-Europe Group, this year's competition will be the opportunity to discover out-of-the-ordinary projects from around the world in different categories.

Hence, during the two regional competitions held in Dubai (Piscine Middle East) and Singapore (Piscine Asia), three projects will be selected in each of the following categories:

• Most beautiful residential pool

• Most beautiful tourism and leisure pool

Two additional categories have been added for the worldwide selection:

• Most beautiful public pool

• Most beautiful renovated pool

The winners of each category will receive a prize and be invited to the exhibition to which they submitted their entry. An award ceremony will be organised during the forthcoming Piscine Global exhibition, on 17 November.
High-quality renovation for limited costs for public authorities
To create a public pool, the criteria are somewhat different. Public pools are above all leisure facilities where wellness and entertainment are key aspects.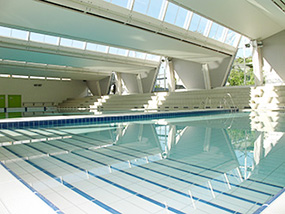 Aix-les-Bains aquatic center
© Bruno Palisson
"The buyer wants to meet the requirements of the pool's users, in particular sports clubs, schools and families, and comes to us to imagine a facility that promotes the pleasure of swimming for all. Swimmers must be able to enjoy the facility, the pool surrounds, the lighting, and have a great experience," explains Jean-Luc Calligaro, registered architect and co-founder of architecture firm Atelier Po&Po with Bruno Palisson and whose portfolio of major projects includes giving the aquatic centre in Aix-les-Bains a facelift.
A day dedicated to architects and landscaping professionals taking place on 17 November

The Specifiers' Day is open to all landscape designers and architects from around the world who want to discover the latest trends and innovations related to their trade while they are at the show. This

special

day will give around 100 professionals the opportunity to attend seminars dedicated to renovating or developing pools, and draw inspiration from the latest trends during their visit to the exhibition. During the day they will be able to meet the winners of the Pool Vision competition, which awards prizes to the private or public pool projects with the most remarkable

9.30 am/10.00 am: breakfast

10.00 am/11.30 am: conferences

11.30 am/6.00 pm: visit of the exhibition and the Pool Vision area

6.00 pm/9.00 pm: exhibition late-night opening and Pool Vision cocktail party & award ceremony.
Energy efficiency and safety, key words for public pools
Pool safety is also an essential component, for swimmers
and authorities alike. For this project, Bruno Palisson
(Atelier Po&Po) paid particular attention to the orientation
of the building to optimise the lighting.
"The layout and
the fact that the glass walls are north-facing ensure ample
natural light comes into the pool area while avoiding
direct sunlight on the water, which causes problems in
terms of surveillance and pool safety. (...) This natural light intake will also minimise
lighting costs, and hence reduce the facility's operating
costs", continues Jean-Luc Calligaro.
Indeed, for renovation projects, energy effi ciency is just
as important as aesthetics.