PSH are specialists in the manufacture of pumps for swimming pools. They provide solutions for commercial swimming pools, sports facilities, water parks and spas as well as domestic pools.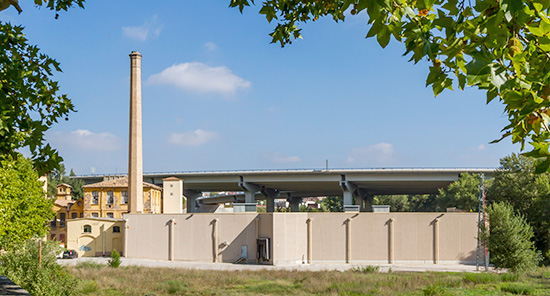 Factory
Knowledge and experience
The manufacturer is noted for its wide range of specialised products. Four product lines are designed to meet the needs of various customers:

• Pumps for domestic pools, public swimming pools, water parks, counter-current and spa, submersibles.

• Filtering: pre-filters, filters, filtration groups

• Electrical equipment: electrical panels, frequency converter, speed variator

• Accessories: valves, elbows, reducers, elastic sleeves.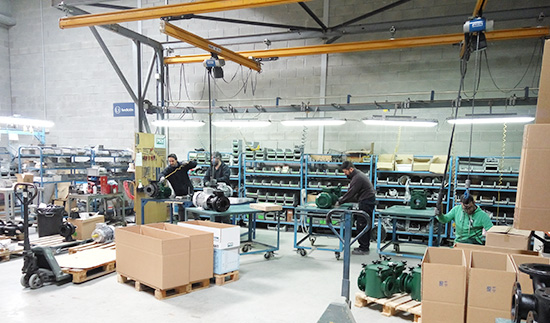 The company uses quality materials especially treated to withstand harsh environments and all types of water, with a constant commitment to innovation, development and continuous improvement.
The PSH brand guarantees durability, safety, excellence and sustainability.

BOMBAS PSH manufactured their first pool pump 106 years ago. Its flexibility and adaptability have enabled the brand to position itself as one of the industry leaders, both domestically and internationally. Now present in over 75 countries worldwide the company is focused on strengthening its presence. To do this, it has enlarged its team with specialised professionals in market research, promotion, effective policy management and strategic business orientation.
| | |
| --- | --- |
| Testing bench | Painting process |
A new experienced team
The new team now includes:
•

Alicia L

Ó

PEZ CARLES – Associate General Manager
MBA. PhD cAndidate in Business Administration. Masters in International Business Management and Masters in Asian Economics and Politics. Degree in East Asian Studies.
--> Extensive experience as director of international business development, strategic business consulting and internationalisation / international promotion project management. International marketing manager.

•

Diana WONG SOLSONA – Export Manager
Higher graduate in Chinese Language. Business Studies.

--> Extensive experience as export manager and key account management as well as in establishing business networks, market research and international logistics.

•

Zuleyka MART

Í

NEZ TR
Í
AS – National Sales Responsible
Graduate in Administration and Finance.
--> Extensive experience in administration and accounting, as well as management of the sales process, import / export procedures, customer service and quality control.
In early 2015, the company moved into new facilities owned by the PSH group in order to optimise existing space and the use of available resources. The headquarters is located in Rubi, a strategic location in the metropolitan area of Barcelona with excellent connections to surrounding major cities.
The factory and warehouse are located in Balsareny, in a former textile factory northwest of Barcelona with 8,000 m² of space equipped with the machinery and structures needed to design, manufacture, test and store all products. The company even has its own waterfall at the factory, which allows them to generate their own energy and sell the surplus to electricity companies.

All these changes are allowing the evolution of a new business model, to better serve both customers and suppliers.