DLW delifol is part of DLW Flooring GmbH, a floor-covering manufacturer since 1882. Its head office and production units are ideally located in the heart of Europe, near Stuttgart in Germany.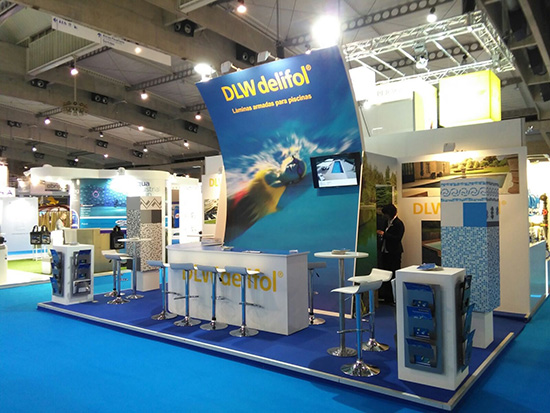 Always seeking innovation, such as when it created the reinforced lining more than 50 years ago, the company regularly develops new 150/100 reinforced linings for pools, ponds and artificial lakes.

Its range, currently including more than 27 colours and 10 décor friezes, is regularly enhanced, and 2 new colours were added recently, NGD Playa Volcano and NGD Playa Arena.
Always attentive to its customers and their expectations, delifol will participate as an exhibitor and to meet pool professionals at the Piscina & Wellness exhibition in Barcelona and also the aquanale in Cologne.