The global water leisure community recently converged on the UK's Ricoh Arena in Coventry for a bumper 21st anniversary edition of SPATEX 2017. With an action packed three day Show, including a lively networking 'coming of age' party, it proved a trip well worth taking.
Well known throughout Europe and America as the go-to Show for water leisure, SPATEX attracts all involved in the provision or operation of water leisure facilities including leisure operators, local authorities, leisure centres, hoteliers, health clubs, spa owners, architects, animal hydrotherapists, schools and many more.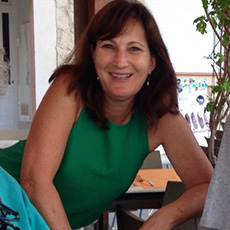 "SPATEX has been the UK's leading annual wet leisure Show for 21 years so this year's Show was a celebration of a milestone," says SPATEX Organiser, Michele Bridle, who has herself been part of Exhibition's success story for 17 years.

The Show has traditionally been held from Sunday to Tuesday but in a new departure, the three-day Show opened this year on a Tuesday. It was a move that was warmly welcomed by exhibitors and one that was well received with visitors, who arrived in their droves each day. It is a format that looks likely to stay with mid-week dates for 2018 already announced – Tuesday 30th January to Thursday 1st February.

Michele adds: "A mid-week slot brings the Show into line with our fellow European partners. It gave the Exhibition a whole new professional feel and with visitor figures were pretty much level pegging with last year's record breaker, when we saw a 28 per cent increase on 2015, it appears to be a formula that works for everyone."

LOTS TO SEE: SPATEX featured in excess of a hundred top quality exhibitors drawn from Europe and America's leading manufacturers and suppliers. German wet leisure companies were well represented with the likes of Herborner, Pool Design and Speck Pumpen all out in force.
A host of new products included the new look Ecstatic Spa
from Passion Spas featuring an exciting new levitation bed and romantic wave seat. GMT Spas International showcased an infinity edge spa with built-in channels that act as the balance tank plus two beautiful new round spas from Ezarri's Zen range. Speck Pumpen displayed the BADU Profi-MK Eco VS, the first seal-less pool pump with magnetic coupling instead of a mechanical seal plus a variable PM motor whilst Certikin International introduced the stunning nine person Caldera Utopia spa.

LOTS TO HEAR: SPATEX 2017 featured the Show's best double seminar and Workshop programme to date, offering free education and training that is unmatched anywhere in the world. This is, in large, part thanks to the redoubtable services of the Institute of Swimming Pool Engineers (ISPE), who each year stage three full days of highly informative workshops offering CPD points and certificates of attendance for all delegates.
All the traditional subjects were comprehensively covered, such as how to stop swimming pools leaking, the latest guidance on water testing and tackling difficult heating and ventilation problems. A new topic that proved highly popular was a talk given by International Personal Injury lawyer, Simon O'Loughlin representing legal firm Irwin Mitchell, giving advice on what to do when things go legal, including pursuing a civil case, proving negligence etc.

ISPE General Secretary, Ross Alcock, reported an outstanding attendance for this year's Workshop programme. With just under 500 delegates over the three days, attendance was over 6% up on 2016 and, an amazing 42% up on the very respectable attendance figures from 2012. All sessions of this year's very varied programme were well-attended and, once again, the evidence shows how the increasing thirst for knowledge and training has helped to make the ISPE Workshop programme an integral part of the SPATEX success story.

Keith Moody of La Paloma Contracts, Spain voices the opinion of many when he says: "Each year I come over from Spain to attend SPATEX, not just for the exhibition and display of new products but also for the seminars and workshops. Living and working as I do in Spain, it is important to keep up to date with all the Industry training, education and Standards and SPATEX is an unparalleled free source."

For the third year running, a parallel seminar programme covered a diverse range of subjects. New for 2017 was the subject of swimming ponds and natural swimming pools. They are growing in popularity both in this country and in Europe but this talk was designed to counteract some of the confusion surrounding them. SPATEX invited board member of the British Association of Natural Swimming Pools, Tim Evans, to give an introductory talk on the subject. The audience was treated to an informative seminar and a slide show of stunning swimming ponds demonstrating their versatility, ease of maintenance and beauty.

LOTS TO CELEBRATE: With the world's water leisure experts gathered under one roof and SPATEX's 21st anniversary to celebrate, no excuse was needed to throw a SPATEX networking party. Held in the Ricoh Arena's Club House, all delegates were given free cowboy hats, bandanas, free drinks, delicious food and a lot of fun was had by all…

Many of SPATEX's visitors also attended the British Pool & Hot Tub Awards gala dinner hosted by BISHTA and SPATA and were treated to an outstanding set of winning pools, spas and swimspas.
Press Release
To see the photographs of SPATEX 2017
DON'T MISS SPATEX 2018
From Tuesday, January 30th to Thursday, February 1st
Some of the testimonials:
Mike Causer Dryden
"Thank you for all your hard work. SPATEX 2017 was good for us and we had a number of interesting discussions and meetings with existing and prospective clients and other stand holders."
Colin Day Lovibond
"We really enjoyed SPATEX 2017 and it is great to see everyone under one roof. I think having the Show mid-week worked very well and we had a steady flow of people coming to our stand. Thursday afternoon was a little quiet but this is normal for the last day of a Show. Both our seminars went down well and certainly helped to draw people to us."
Frederic Claeys Oase
"We were very satisfied with the Show. You certainly can book us in for the same stand next year."
Jamie Adams Golden Coast
"SPATEX is a superb platform for us to showcase a range of new product innovations, catch up with customers and make valuable new contacts. Footfall may have been slightly down but the quality of visitors was certainly up and we came away with a healthy crop of enquires to develop. For anyone in the wet leisure industry make sure you add next year's dates to your diary as the Show really has come of age and is an event you just can't afford to miss."
Alan Thorne Ocea UK Ltd
"It was our pleasure to exhibit at SPATEX 2017. Everything was seamless, so well organised and professional and we wouldn't dream of exhibiting anywhere else. Can't wait until 2018!"
Paul Webb – Fairlocks Pool Products
"To be honest I felt this year's show was the best for a while, and certainly the best since the move to Coventry. We actually made sales from the stand this year (several Nemo underwater drills) which was great. As I suspected the move to midweek was much better and I thought it worked really well making the whole event seem even better and professional. I was also impressed by the whole atmosphere which was so positive. Overall Fairlocks are were very happy and pleased; it goes without saying that we will be back in 2018!!"
Christoph Ott – Speck Pumpen
"The trade fair was good and we were able to successfully achieve our target of supporting our distributors. We were also able to have some interesting conversations with new contacts. SPATEX is the best opportunity to present the company and its products professionally for the national market in the UK. The trade fair visitors found our BADU Profi MK-Eco VS particularly interesting – the first sealless swimming pool pump with integrated speed control. We are proud to have this award-winning innovation in our range."
Neil Murray – Certikin International
"I thought the whole thing was a great success. Well done Michele and the rest of the team."
Jan Hardy – BSPF
"I am sure I can speak for all of us when I say that we thoroughly enjoyed the show and the first class service that we received from you the SPATEX team. Nothing was too much trouble! For me, this was the best experience I have had at SPATEX, everything went so smoothly and our awards evening was a great success. As a team we all work very hard and take great pride in the service that we provide to our members and others within the industry. BSPF & SPATEX are such a small team but deliver 'big style'!"
Cath Saunders – Certikin International
"Thanks so much for yet another excellent SPATEX. We had a very successful show from start to finish and are already looking forward to next year. The whole event was very professionally run by Michele and her team and thank you so much for your help both before and during the show."
Mark Osman – Heatstar
"As always we found this year's SPATEX exhibition to be an invaluable experience. The quality of the show is second to none; everything from communication with you the organisers through to the themed after party and of course the visitors in-between, is just brilliant. Exhibiting at SPATEX always gives Heatstar the chance to make contact with loyal customers, generating plenty of leads, and this year was no different. It won't be long until we start thinking about SPATEX 2018!"
Visitor Dan Johnson Cannings

"A BIG WELL DONE on this year's Show! It's the first time in years I didn't get round in an afternoon and had to come back the following morning. Furthermore the Show felt big, airy and spacious yet, crammed full of well represented manufacturers and wholesalers. There seemed to be an excited buzz, about the place too!"