(ALEXANDRIA, VA) – The Association of Pool & Spa Professionals announces the creation of an advocacy coalition to protect staffing for commercial pools across the nation.
Named after the J-1 Summer Work Travel Program, the APSP J-1 Coalition is comprised of member companies whose livelihood are dependent on staffing community and public pools with reliable and competent workers throughout the season.

Participating APSP member companies include: Sunset Pool, Inc; Premier Aquatics; Winkler Pool Management; APSP Mid-Atlantic Chapter; National Swimming Pool Foundation; Douglas Aquatics; High Sierra Pools, Inc; Aquasafe Pool Management; Lacks Beach Service; Sweetwater Pool; Titan Pool Services; Anchor Aquatics; Millennium Pool Service; Sears Pool Management; and United Pool Management.
Other companies interested in this issue can participate by contacting APSP Director of Government Relations Jennifer Hatfield.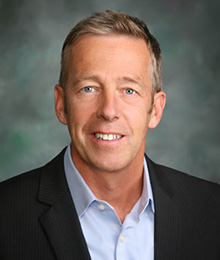 Richard GOTTWALD
"With recent events and a change in administration, we are working hard to protect the J-1 Summer Work Travel Program from being swept up into other visa categories," said APSP President and CEO Rich Gottwald. "We will be working with the State Department, other government agencies, and members of Congress to lobby for our members and for recreational swimmers across the country."

Following success with other APSP coalitions, the organization will leverage the expertise of DC-based Carl Chidlow of Winning Strategies, a lobbyist who has been successful for APSP and the J-1 Summer Work Travel Program in the past.

"The issue really boils down to the gaps in the summer work period," explained Chidlow. "This is not about taking American jobs and giving them to foreigners. It's about getting pools ready before Memorial Day and properly closing them after Labor Day. And the facts are that most high school and college kids don't get out of classes until a few days before Memorial Day and go back to campus well before Labor Day."

Chidlow notes that APSP is not the only industry that uses J-1 workers. "We will be working cooperatively with the amusement park industry, ski resorts, summer camps and the hospitality industry to push the issue forward. However we will make specific moves on behalf of the aquatic industry and its particular needs".

"We are already in contact with The Small Business Administration Office of Advocacy," Chidlow said. "We are optimistic because the SBA is already looking at the regulatory burden and cost of actions against the J-1 Visa Program."

"One issue that will need to be addressed is when a visa holder overstays," says Gottwald. "As an industry we are prepared to support tightening that up and have a strategy that will support businesses and their ability to operate swimming pools for the public's enjoyment this summer."

For more information or to participate in the APSP J-1 Coalition, contact Jennifer Hatfield.