The third edition of Piscine Global Asia will take place from 5 to 6 April 2017 in Singapore.
This is a key opportunity to discover the latest swimming pool and wellness trends, but also to take benefit of all the experts' knowledge.

This year, Piscine Global Asia focused on design for pools: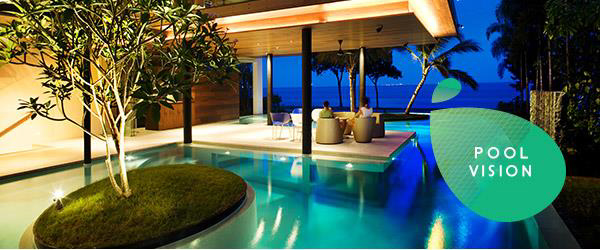 Pool Vision is an international architecture and interior design competition to award Asian pool projects. Three Asian projects will be awarded and presented on the exhibition: the most beautiful residential pool, the most innovative pool and the most beautiful tourism and leisure pool.
Through this competition, pool and spa trends are showcased as seen in Asia, and this contest is open to all qualified architects, interior designers, pool designers from any country. Candidates may have presented one or more projects in the same category or in different categories.
The jury paid attention to different criteria: construction techniques, water treatment, linings, accessories, spas,… but also to the technical and aesthetic aspects of the project and looks for pools with the widest possible range of uses in different geographical and climatic contexts.

Since the Asian region has an excellent know-how on designed swimming pools, the organisers of the Sh are launching, for the first time, the Pool Design Workshop. It's an area with architects and landscape architects who have a very good knowledge on swimming pool design. They will be available all long the show to share their know-how and advice exhibitors and visitors on their projects: IALI, the Indonesian Association of Landscape Architects and Kien Truc Nha Dep, an architecture magazine will be physically present on this Pool Design Workshop.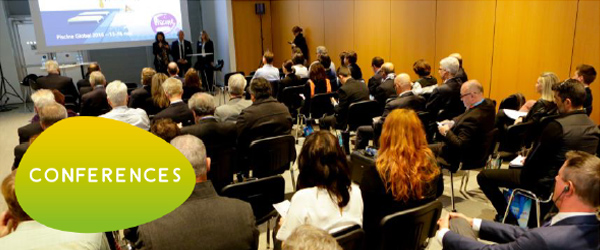 Every day, experts will present their expertise, like the Vietnamese government's expectations in terms of swim safe to kids and pools in Vietnam, the top 5 management strategies that work in the Swimming Pool Industry, the future of swimming pool filtration, the control of your pool wherever you are and even the drowning detection technologies for public swimming pools.

Piscine Global Asia is an event not to be missed to make new contacts and develop your network. All the major actors of the swimming pool & wellness event will be there and are already registered as exhibitors for the 2017 edition.

Exhibitors and represented brands registered:
AKLANI, AQUABIKE PRO INOX, AQUACAL, AQUACLEAN, AQUAJACK, AQUARINE, AQUARINE CHLORINE REDUCER, AQUARINE SPA, AQUASTRENGT SYSTEM, ASTRAL POOL, ATLANTIS POOL, AUTOPILOT, AZTECH, BACKYARDXPO, BADU, BADU GREEN, BADU JET, BATHROOM + KITCHEN TODAY, BSSALT,
BSV ELECTRONIC-SALT ELECTROLYSIS, CEPEX, CHRONO POOL ROBOTIC, COVREX CLASSIC, COVREX POOL PROTECTION, COVREX SOLAR+ ,COVREX VALUE PACK, DELFIN, DINOTEC GMBH, DOLPHIN, DRY TOGS, DRYDEN AQUA, DRY'N'GO SWIMSUIT, EASYTAINER, ELBE BLUE LINE, ELBTAL PLASTICS, EMAMAK, EMATLANTISPOOL, EVO, EVOQUA WATER TECHNOLOGIES, EXTRACTOR CORPORATION, EYPOOLS, FLUIDRA ENGINEERING SERVICE, FLUIDRA S.A., FRIEDEL LIFEGUARD PLATFORM, GOOD FOR LIFE PTE LTD, HAXABIKE VITAMINE, HAYWARD, HEXAGONE MANUFACTURE FRANCE, HORNERXPRESS WORLDWIDE INC, INDIAN CONSTRUCTION JOURNAL, JBFITTINGS, LIGHTING AUDIO VISUAL ASIA (LAVA), LIGHTING TODAY, LIONPOOL, LOCHLOR, MODULOPOOL, NEPTUNE BENSON, ONIX MOSAIC, OPENCHEM, PAHLEN AB, PEPS HOTEL POOL CLEANER, PERAQUA PROFESSIONAL WATER SOLUTIONS GMBH, POOLSAN, POOLSAN REGENERATOR, POOLSAN STRIPS, POOLSTAR, POOLSTAR POOL PRODUCTS, POSEIDON, PURIQ BRIGHT SERIES, REVIGLASS MOSAICS, SACI PUMPS, SECURITY SOLUTIONS TODAY, SOLIDPOOL, SOUTHEAST ASIA BUILDING, SOUTHEAST ASIA CONSTRUCTION, SPAECIAL, SPARTEL AQUA PANIC BUTTON, SPECK PUMPEN VERKAUFSGES GMBH, STONEHARD SCAPES, SUITMATE, SUNRANS POOL & SPAS, TILEXPRESSIONS, TRADE LINK MEDIA PTE LTD, TROPICLEAR, UNIJET POOL LIFT HYDRAULIC, UNIKART MOBILE POOL ACCESS, UNILITE CHEMICALS, VDL HAPRO BV, VIETNAM ARCHITECTURAL MAGAZINE, WALLACE & TIERNAN.
As Piscine Global Asia is committed to supporting innovation in the Pool and Wellness industry and is now a major springboard for launching and promoting new products on the Asian market, exhibitors will present their new products on the Piscine Innovation area.