CMP adds water sanitization systems to a dynamic pool and spa product portfolio by the acquisition of DEL Ozone® Holding Company, Inc. and its subsidiaries. The acquisition is a first for CMP and is a great example of growth at CMP, and supports the strategic vision of CMP presence in the recreational water industry.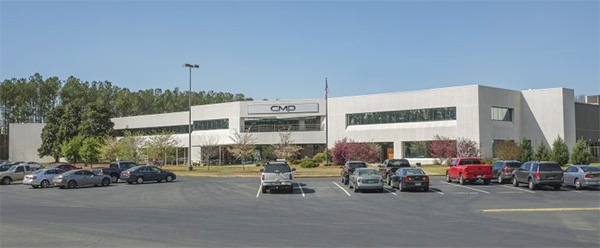 CMP Headquarters
DEL Ozone is a leading global manufacturer of ozone and UV sanitization solutions for commercial and residential pools, hot tubs, and industrial applications. The combined expertise and product offerings will allow CMP to deliver increased value to DEL Ozone and CMP customers by leveraging the experience, products and services of both organizations.

"Everyone at CMP should be very pleased about this news and proud of what we have accomplished together. This addition is a big step forward for the company and significantly accelerates our growth within the recreational water industry. DEL has great products and is a very well-known brand. By far, it is the most recognized name for pool and spa ozone sanitization systems. And we will use our strengths to further expand the DEL product lines and market presence." Bill Drury, President & CEO.
More information about DEL Ozone www.delozone.com