The curtain will soon rise on SPATEX 2018, from Tuesday 30th January to Thursday 1st February. Visitors will find there the famous and popular double seminar and Institute of Swimming Pool Engineers (ISPE) Workshop programme, which is among the Industry's geatest sources of free knowledge with CPD points and certificates of attendance available to all attendees.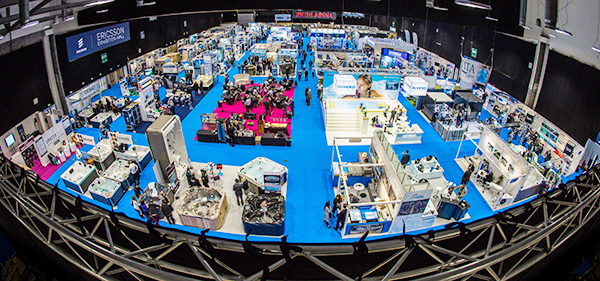 The 43 talks cover every aspect of water leisure and cater for professionals from every discipline and sector. Register at www.spatex.co.uk and view the impressive list of speakers with the dates and times of each talk.
During SPATEX on Tuesday Evening, 30th January 2017, visitors can join over 100 winners to celebrate the the well-established wet leisure industry awards at the Wet Leisure Industry Gala Awards Evening. A night of Glitz and Glamour hosted by BISHTA and SPATA and open to the whole industry.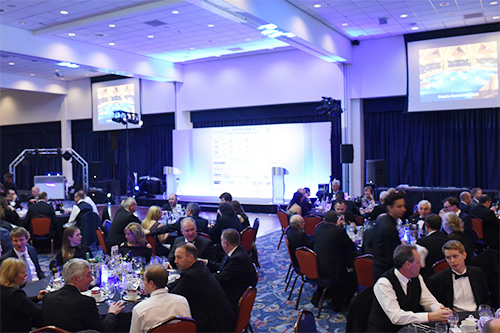 This year's event is set to be even bigger and better than ever before as it will host the British Pool & Hot Tub Awards along with the representation of the ISPE Awards and this year BISHTA and SPATA are proud to be hosting the prestigious European Pool & Spa Awards.
Tickets cost £71.95 (+VAT pp) which includes the pre-dinner drinks reception, a three-course sit-down meal and a full evening of entertainment. (Dress Code – Black / White Evening Dress, Black Tie: Optional).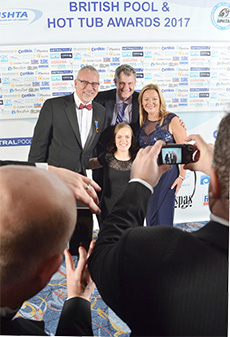 Ellie Simmonds OBE –
British Paralympic Swimming Gold Medalist,
was the special guest of
the British Swimming Pool Federation (BSPF)
at the 2017 British Pool & Hot Tub Awards ceremony.
To book tickets to the British Wet Leisure Industry Awards Evening, please call:
+44 (0)1264 356210 or email admin@bspf.org.uk