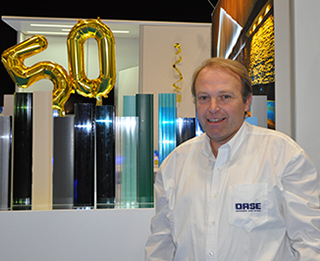 Frederic CLAEYS
The Belgian manufacturer of automatic pool covers, OASE, is celebrating its 50th anniversary this year.
The company in Proven (Belgium), led today by its Chairman, Frédéric Claeys (photo), is one of the most experienced European suppliers in the field of swimming pool technology. 'The designer of motorized covers has become an intercontinental supplier'

1968 Prototype at Zedelgem
Bertrand Claeys, engineer, creates a motorized slatted cover for outdoor pools at his home and decides to market the result of his experiment under the name Oase.

1972 Salon de la Piscine in Brussels
Oase introduces the product for the first time to the general public In the early 1970s. Visitors to the stand react with scepticism and derision at the idea of covering a swimming pool. It is only after the oil crisis of 1973 that opinions will change.

1991 Solar slats in Lille and London
Bolstered by several successful local installations, Frédéric Claeys, the current Director who is celebrating its jubilee, decides to join the Oase project, a small-scale project with a limited product range, based in Zedelgem and Lichtervelde.
It is the very beginning of solar slats. All that is used is black paint on the underside of the slats to better absorb the sun's rays. Tubular motors do not yet exist. Frédéric launches his export business with Piscines du Nord in Marcq-en-Baroeul (France), and BTU Pool Services in Woking (UK). Overseas partnerships formed relate only to neighbouring countries. It is only later on that projects are undertaken in countries such as Russia, Australia, China and the United States.

1996 Hong Kong
Oase delivers and installs a swimming pool cover in Hong Kong, for a 9m x 24m swimming pool in 'The Peak', its residential area par excellence. Since then, the Belgian company has added several prestigious projects to its list.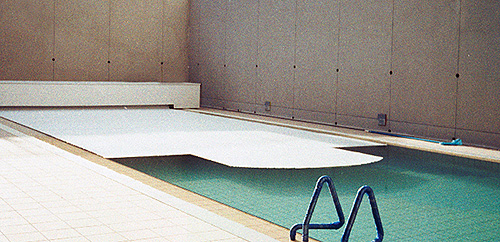 Oase - 1997

1998 Proven
The company has won over the global market. The business is steadily growing and needs better facilities. Its offices and production are moved to spacious commercial premises in Proven (Poperinge).

2004 Polycarbonate
Oase is the first to offer a polycarbonate slatted cover, which has now become standard quality for outdoor pools.

2012 New construction
The production area is increased by more than half, thanks to the construction of an additional industrial hall of 3,000m².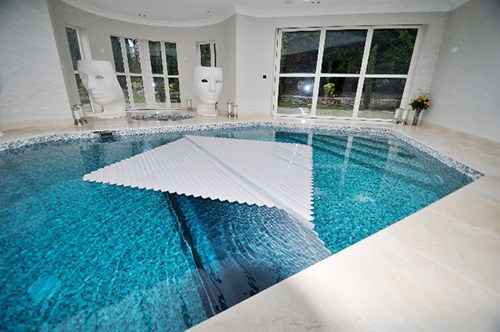 Before 2018, and after - Market developments and economic consistency
The market price for a slatted cover has not followed inflation. Lower prices are offset by higher production volumes, thanks to increasingly efficient automation. Besides this, the market has experienced exceptional growth. Exports to more than 25 countries now account for 60% of sales, of which 15% are outside Europe. The Oase product market will continue to grow over the next few years and recent investments will help bolster confidence in the future.

| | |
| --- | --- |
| Frédéric CLAEYS and his wife at Spatex 2018 | Stand OASE at SPATEX 2018 |