The Wet Leisure Survey was launched in 2011 on the initiative of Golden Coast in association with the BSPF (the British Swimming Pool Federation) inviting every business working in the wet leisure industry to respond to few online questions.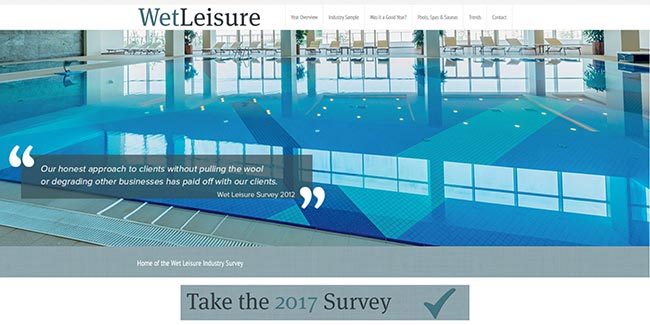 Key trends emerging from the survey are an excellent tool for the industry "to get a snap shot of what business owners are experiencing and to identify any trends that may be happening" as Chris Hayes, MD of the BSPF explained.

Jamie Adams, MD of Golden Coast, when he created the Survey, pointed out the fact the Survey that: "Other industries and markets have facts, figures and statistics that are available to all and they help people make better decisions and grow better businesses."

At the beginning of 2018, it was the seventh time that the survey results have been collated and analysed in order to be published in a report made freely available to the whole industry at SPATEX from both the BSPF and Golden Coast stands.
To read 2017 Trends Wet Leisure, click here