From 13th to 15th February 2019, the Bologna Exhibition Centre will host the 11th edition of ForumPiscine, the only professional event in Italy on public and residential pools, spas and thermal centres.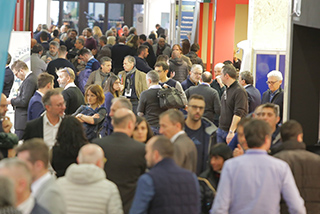 Every year the event becomes more and more international with 15% of 7,500 visitors and 20% of over 150 exhibitors coming from abroad in the last classic edition.
After the successful Gallery edition, ForumPiscine is back to its classic version in Hall 19 of the Bologna Fair District with the stands of the Expo area, a showcase of top Italian and international accessories, surfaces, systems and services for residential and public pools - e.g. in sport centres or resorts - spas, thermal and wellness centres.

The Congress Centre will host the international congress, where trade professionals will deep their knowledge and education and will find also free sessions organized in collaboration with trade associations or offered by exhibiting companies.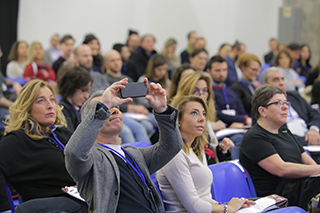 The 2019 edition will feature the second edition of Surfaces, the showcase dedicated to products and solutions to coat internal and external areas of pools and Spas, with a special focus on natural materials, ceramics and mosaics and their application.

Also, the new edition of Spatech, i.e. the program dedicated to the most innovative technologies and products to set up and renovate thermal and wellness centres.
Energy efficiency of spas and pools will be the core of the third edition of Energy saving, where visitors can find the most recent solutions for a cost-effective management that matches energy saving and respect for the environment.


ForumPiscine - organized with the support of the Italian trade association Assopiscine - will be featuring scheduled b2b meetings between exhibitors and Italian and foreign buyers.