Le JUSTE LIEN Special LYON, distributed at Piscine Global Europe in Lyon from 13 to 16 November 2018, is in preparation! You only have a few days left to communicate!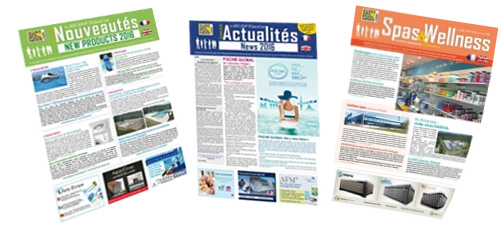 A big edition will be waiting for you at the most important trade exhibition this year, the Piscine Global Europe.
The SPECIAL EDITION LYON 2018 of Le JUSTE LIEN with 3 supplements dedicated to NEWS, NEW PRODUCTS & SPAS / WELLBEING will be published in French and English and distributed at the exhibition which will be held from 13th to 16th November 2018.

It's THE issue that should not be missed!

To be featured, please contact us by e-mail.