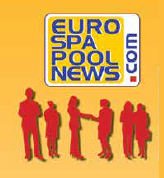 2018 has been the year of a thousand and one facets. Between the surprises caused by changes in weather, the vicissitudes of the financial market and a world that seems to go faster and faster, the causes for concern are not lacking. And yet it is a time to rejoice!

In reality, the pool and spa world is moving on! It is opening up with a multitude of competitors, undergoing major technological changes, and has to respond to the new expectations of the consumer. Though there are several ways of approaching these upheavals, we have chosen to exult in them.

Innovation has never been so rewarding for creators. Never have communicators had such a vast media catalogue at their disposal. After generating a price war, the internet now enables companies to boost their services and know-how. And what about the vital need to innovate in ecology and water treatment! The economic perspectives generated by them are simply extraordinary.

Next year, when it turns 20, EuroSpaPoolNews will also see some changes. A new website, new magazines, improvements in video, new communication tools for its partners. The only thing that will not change is the pleasure that we take in helping you to develop your business. The proof, if indeed one is needed, that happiness is an excellent driver!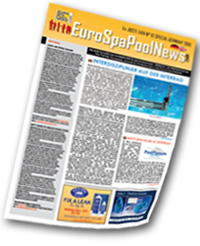 We hope you enjoy reading our magazine, and the exhibition, and take the opportunity to wish you a happy and prosperous 2019!
You can also discover Le JUSTE LIEN N°13 SPECIAL GERMANY 2018, which will be distributed at the fair.
The team will be happy to welcome you
on our stand 4A15 of the exhibition. Or get in touch with us at: contact@eurospapoolnews.com
To be discovered at interbad in Stuttgart
www.interbad.de