This 1st October, Hexagone celebrated its 9th anniversary in the German and Austrian markets. Three fundamental values - the sense of service, the commitment and the human - have contributed to the creation of this company.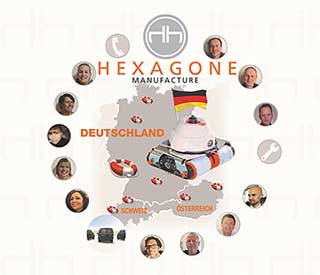 The sense of service, because being the challenger in the market for robot vacuum cleaners for public pools in Germany, the company has to go even further, in terms of price, but also and especially, in terms of service, proximity and support to its customers. To this end, today, there are six Hexagon technicians crisscrossing the roads in Germany, for closer proximity to its customers.
Its commitment is that of proposing an offer at the right price, for a professional service and guaranteed over the long-term, a pledge of trust for the community. It also means respect for the environment under its «Hexagone Charter», affirming its commitment to its social responsibility. Finally, it also means designing products that will serve the differently-abled, like the Unikart, a pool lift for those with reduced mobility.

As in any organisation, people are the core of the company's structure and its third founding pillar.
It enables it to create strong and deep ties, much more than that of just a customer, which gives real meaning to the word «partner» in its business relationships.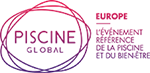 To be discovered at Piscine Global Europe in Lyon
www.piscine-global-europe.com