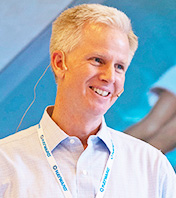 HAYWARD's first European Sales and Marketing seminar took place at the end of September in Segovia, Spain, with the presence of CEO Clark Hale and several representatives of the American management.
The theme of this first edition was 'One Team, One Organisation'.
The objectives of this meeting were to share the European strategy among the teams and to familiarise the sales force with their new products.