In its over 40 year history Watkins Wellness has been one of the leading innovators in the spa industry, with a number of patents registered for its Hot Spring® Spas brand, from the simple valve of the BellaFontana® waterfall, to the exclusive hydrotherapy, offered through its Moto-Massage® jet.
Design is also part of the spa manufacturer's attention, which has become a signature in many ways, such as the "floating effect" of its best-selling spa line, the Highlife® Collection NXT. Far from being a simple whirlpool, the spa is designed by Watkins Wellness as a central pole of attraction completely assumed in its indoor environment or outside.

Instigator of many inventions, infusing at the same time new trends in the spa industry, the manufacturer is dedicated to support a healthy and professional competition in the marketplace.
Through its network of more than 700 independent dealers throughout North America and 70 countries around the world, it strives to serve its customers in their quest of quality, innovation, energy efficiency and customer support.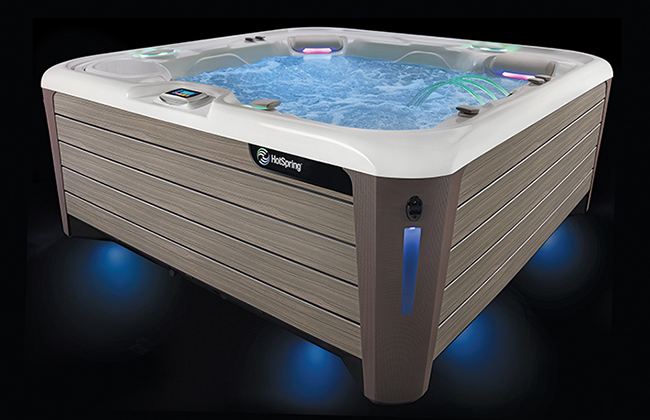 The company, driven by a "fair-play" that would be beneficial to the entire industry in the race for innovation, however deplores the lack of honesty of some unscrupulous manufacturers copying some of the essential features of its creations, yet protected by patents worldwide. It strongly hopes that such practices will be repressed and relegated to the past.