Conducted by Golden Coast, the Wet Leisure Industry Survey published its reports each year gathering facts, figures and statistics about the UK Pool & Spa Industry. With this information, the businessmen can make better decisions. The report is available for download at Golden Coast's website and here in the article.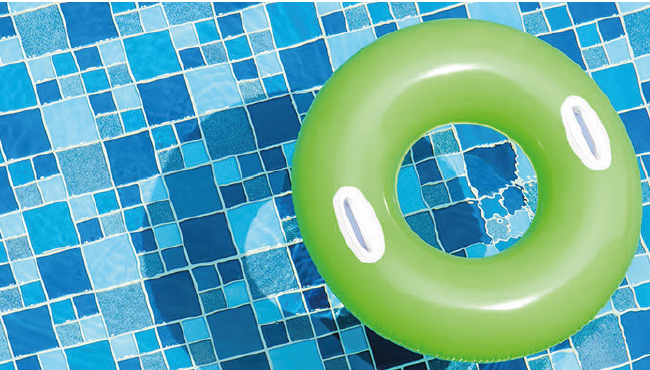 Here are some excerpts first.
To understand what sort of businessmen answered the survey, the report shows who they are. They were asked some questions to know better their kind of business.
"Which region of the UK does your business operate from?"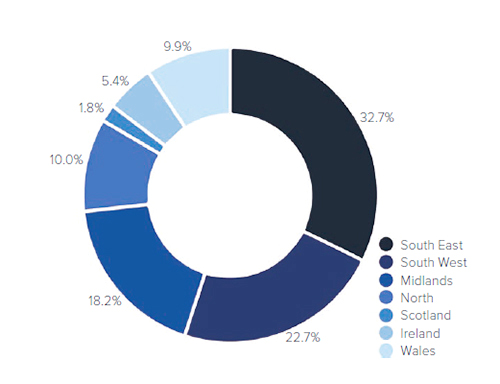 "How many employees do you have in your business?"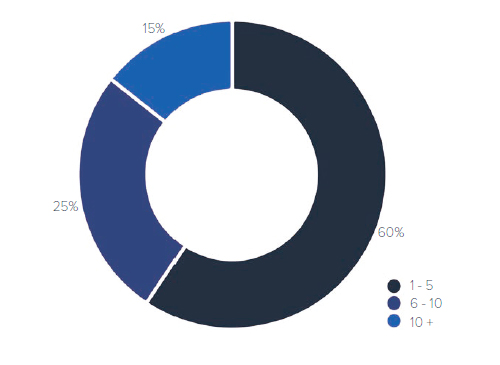 "Which sectors of the wet leisure industry do you serve? Please check all that apply."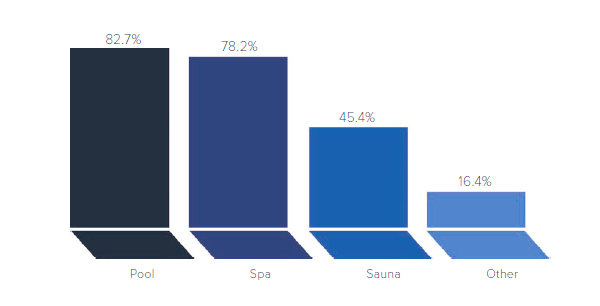 See all details and questions of this part in The Wet Leisure Industry Report 2018.
Then the question went straight to the heart of the matter to discover if 2018 was a good year for the UK Wet Leisure Industry...
"On the following scale, how did you find business conditions this year?"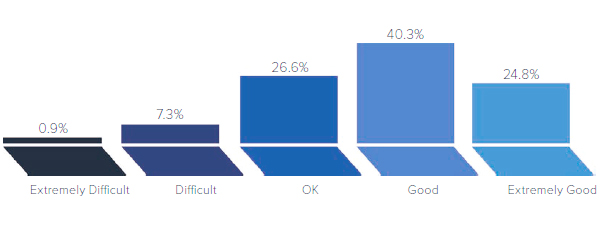 (...)
"During 2018, how many of the following products did you install?"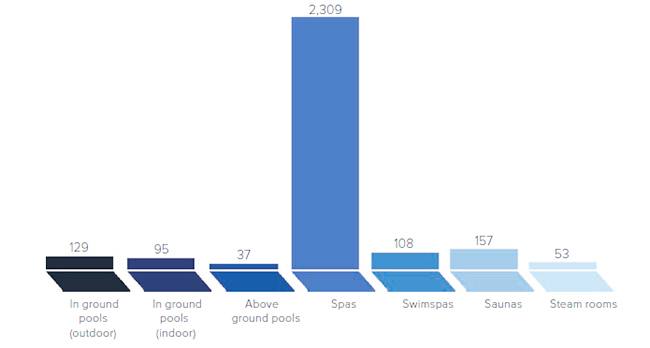 See all details, questions, answers and comments of this part in The Wet Leisure Industry Report 2018.
The Report considers what were the trends in the UK industry in 2018 by studying different aspects.
Which of these market trends are your customers following?"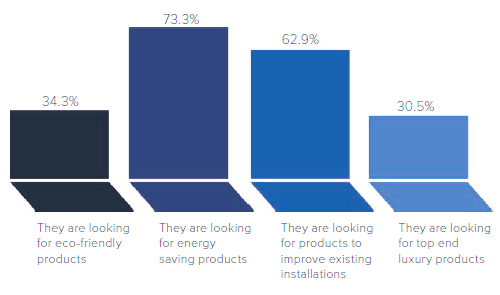 Some of the comments : "Eco friendly and chemical free", "They are looking for safety features - covers in particular."
And regarding the main areas of the wet leisure Industry, the Report makes the distinction between: Spas and hot tubs / Swimming pools / Saunas and steams / and also between the differents regions of the UK, which are South East / South West / Midlands / North / Scotland / Ireland / Wales.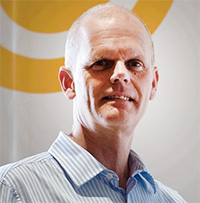 Concerning the 8th Wet Leisure Industry Survey, Jamie ADAMS, Managing Director of Golden Coast specifies: "This year the survey has had the support of the BSPF, Swimming Pool News, ISPE, Swimming Pool Scene, Hot Tub and Swim Spa Scene, SPATA, BISHTA and WhatSpa. The most important contribution however has come from the people who have responded to the survey. Without their answers to the questionnaire none of this would be possible."