EUROPE SPA, a MARQUIS hot tub seller, has sold and installed over 4,000 hot tubs since 1996, back when the company and store started out by initially offering swimming pools. The store then very quickly dedicated itself exclusively to hot tubs, enhanced by its strong attendance at fairs and exhibitions.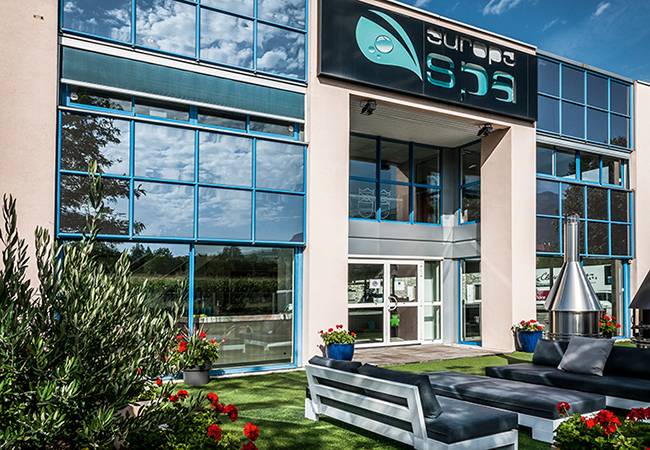 "We do about 25 fairs and exhibitions a year as well as 2 or 3 open days at our showroom in Amancy, near to Geneva and Annecy",

as Brigitte Vidonne explains, the boss of the company.
The showroom
Brigitte VIDONNE : Refurbished in 2012, it has a surface area of 400 m². We moved to gain greater visibility. There is about 1500 m² of outdoor exhibition space. We have a new 1600 m² warehouse which stores about 300 hot tubs. Our spare parts after-sales service has also been improved: we can now help out customers who need parts dating back 20 years.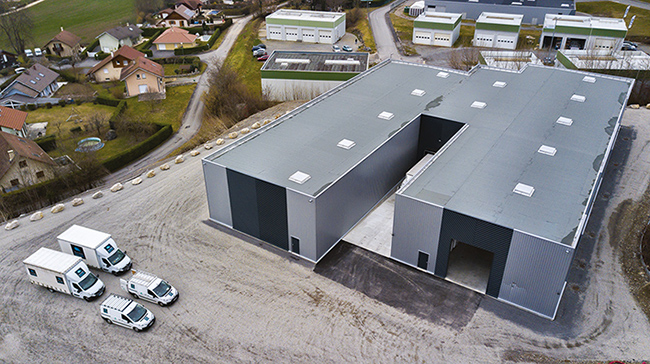 The new 1 600 m² warehouse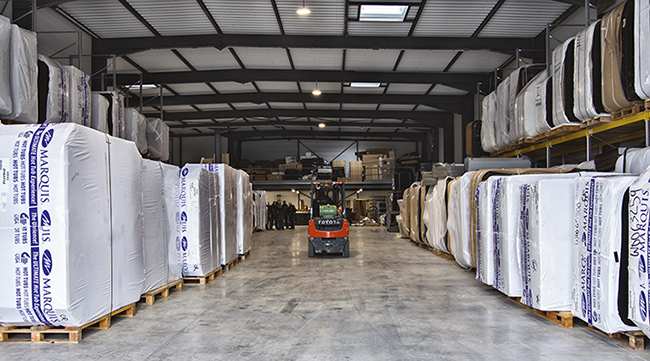 300 spas can be stored there
Company structure
B.V : I am the boss of the company, with help from my two sons, Julien and Sébastien. My right-hand colleague at the office is my daughter-in-law, Muriel Vidonne. She's the director: she manages all the purchases, after-sales service, etc.

From left to right : Julien Vidonne, Muriel Vidonne, Brigitte Vidonne, Sébastien Vidonne,


Cyndy Vidonne and la petite Léa Vidonne
Can you tell us a bit about Marquis hot tubs?

B.V : MARQUIS Corp. is a fantastic brand through its representation in the United States, but also how it is formed. Located in Independence in Oregon, next to Portland, it is a cooperative where all its employees are shareholders and really put their hearts into their work.
When we visited Marquis, we just wanted to sell their products. They are very professional and stand out from competing hot tub products.
Vector V65L one of the last Marquis spas

There is currently high demand in this sector, but also plenty of similarities.
Marquis Corp. has tried to be different with specific products. Everything is tailor-made by them, especially the trim.

There are 3 ranges:
- The Celebrity range is currently being redesigned with plenty of new models.
- The Vector range is much more contemporary with cubic forms
- The Signature range is more high-end, letting you choose massage zones.
The Hot Zone is an extra-powerful massage zone and when you switch the pump on, you can choose to massage just your back, legs, etc.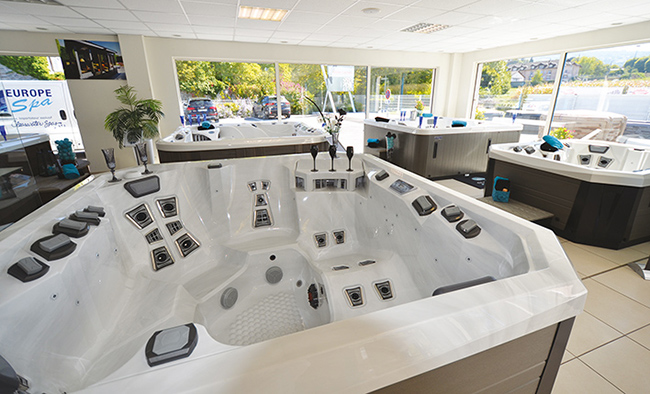 Partial view of the showroom with in the foregrand, the V84L

spa

(range Vector)

We also have swim spas in our catalogue: ATV (Aquatic Training Vessels).
There are two models in two different versions.
The ATV 14 which is 4.28 x 2.27 m and 1.42 m deep and the ATV 17 which measures 5.18 x 2.27 m and 1.55 m deep.
You can fully equip them with various kits: rowing machines, steps, fountains, etc. The available colours are: white and blue-green (you can change the colour of the steps, strips, etc).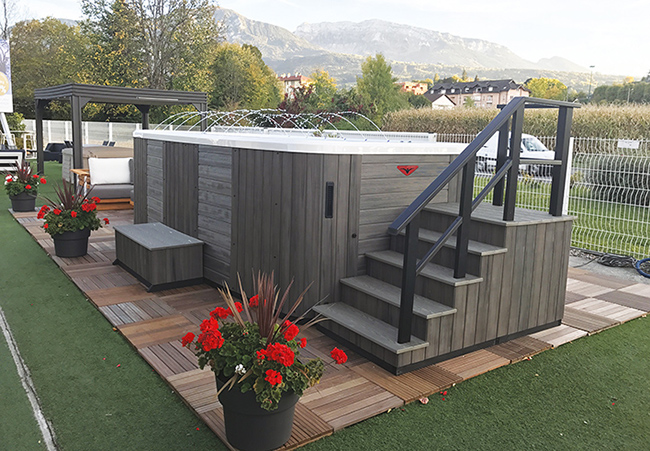 Swim spa in outdoor exhibition