Cubic Electrical Appliance has been manufacturing swimming pool heat pumps for more than 10 years. Its manufacturing facility is located in Shunde, Guangzhou Province in China. All its models are certified and CE / RoHS / ETL approved, based on an internal development of its Research & Development division.
First decision: the R32 for all its swimming pool heat pumps
The company Cubic Electrical has therefore decided to equip all its models of swimming pool heat pumps with R32 refrigerant instead of R410.
Cubic General Manager Aijun XU explains: "This new regulation is a headache for all the heat pumps distributors. And the cost of quota acquisition disrupts the market."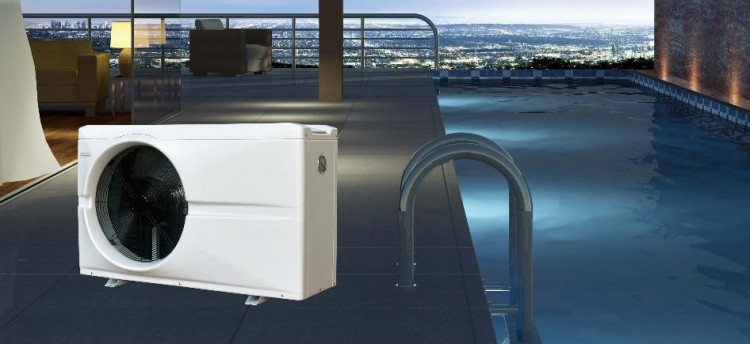 Smart swimming pool heat pump with R32
"Using R32 refrigerant will bring substantial benefits to Cubic's European customers: R32 Global Warning Potential (GMP) level is only 1/3 of R410. This results in a dramatic drop on quota acquisition costs. In addition, R32 is more efficient with the same compressor size and allows a better heating capacity. Today we know that our heat pumps with R32 refrigerant offer the same level of reliability than with R410."
After having run tests on pre-production the factory is ready for mass production.

Assistance with the acquisition of HFC quotas
The R32 fluid gradually comes to replace the R410 gas which was usually used and is targeted with the new regulation.
The F-Gas regulation, concerning the placing on the European market of products incorporating substances with a high GWP (Global Warming Potential), aims in particular at heat pumps for swimming pools. This regulation has established a system of market quotas for equipment preloaded with these greenhouse gases that are harmful to the environment, as well as a schedule of bans on their use.
Equipment preloaded with HFCs (greenhouse gases) can only be placed on the European market if they are counted in the authorized quota system. An agreement is therefore necessary between the distributor (placing on the market) and his equipment supplier, since no quota concerns the former.
Thus, Aijun XU adds a second proposal to his European business customers: "We also realized that some of our customers had difficulties to deal with the quota declaration and acquisition. In order to assist them even more, we can also help them comply with those complicated rules or handle the quota acquisition for them. Doing so, we make them save much time and avoid mistakes. This extra service is totally free for Cubic's customers".
Inverter Pro swimming pool heat pump with R32