Which better country to promote the sauna sector business than Finland from where this ancestral tradition originates? The Finnish association Sauna From Finland has built a network of 170 companies from the sauna sector to promote the sauna in the authentic Finnish tradition. Objective: to make the sauna better known all over the world.

Everything About the Sauna
Helpful tips for buying a sauna
Besides helping you discover what the Finnish sauna really is, Sauna From Finland guides future buyers to assist them in purchasing or building their saunas under the best possible conditions. For this, they can contact the association, or consult the online directory of listed saunas companies. Traditional saunas with their stoves and stones, infrared saunas, sauna accessories, etc.
Health benefits of the sauna
To promote the sauna in its most authentic form, the association highlights all the benefits and virtues of the sauna as a source of well-being, leisure and relaxation, well entrenched in Finnish culture. With scientific studies to back them up, visitors to the Sauna From Finland website will be able to discover the values associated with the Finnish sauna, and also advice on how to take full advantage of a sauna session..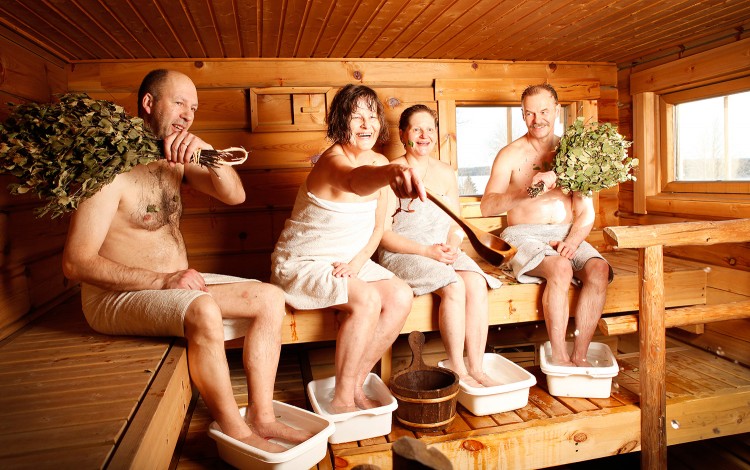 Collective sauna session
Saunas for the public
Sauna From Finland also helps hotels and spas around the world to elaborate their own sauna experiences. The association even issues "Authentic Sauna Experience" quality certificates when the sauna services offered conform to its quality criteria. A guarantee of quality and confidence for the sauna users.
Stay abreast of the latest news by subscribing to its Sauna From Finland newsletter (at the bottom of the page).