Cover slats assembled using the latest technologies
SWIM SAFE is a Dutch company that specialises in designing and manufacturing safety covers for swimming pools. It develops complete solutions (aboveground covers, underwater covers, and motors) for covering the pool, which are made out of high-quality materials.
For its exports, the company relies on an international network of dealers, who are located all around the world.
SWIM SAFE is focusing on exports for its slatted pool covers
Since it relocated to its new premises, which feature, in particular, workshops for producing pool shutters, the company has not stopped growing.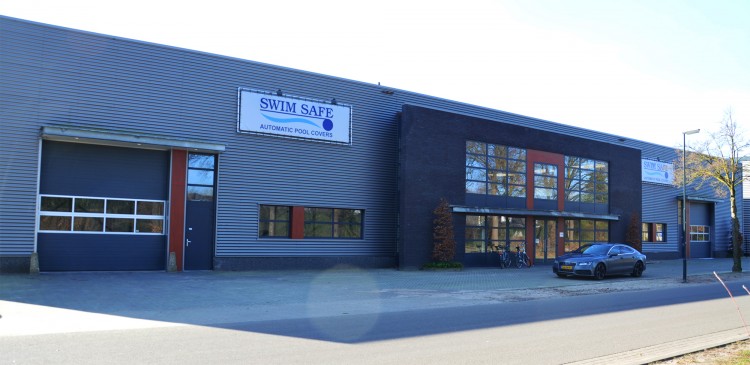 The head office of SWIM SAFE in Asten (Netherlands)
Its CEO, Siebe Barendregt stated that: "The next stage involves us focusing on exports. To do that, the major advantage of SWIM SAFE is that it manages the whole manufacturing process of its pool covers, right from their initial design through to the final product. It is therefore better equipped to respond to the needs and expectations of its customers and refine the quality of its products."
A fully controlled manufacturing process of pool covers
Its safety covers are made-to-measure using high-quality slats that are carefully assembled at its factories in the Netherlands. SWIM SAFE develops its own technologies for producing pool shutters internally, which are amongst some of the most modern on the market. It follows a development strategy that focuses on innovation, which includes looking into the latest trends, slat colours, and the configuration possibilities for their pool covers.
The quality of both the materials and the manufacturing process, together with a fast and flexible delivery service, are the trademark features of this Dutch company.
A new tri-extruded slat profile for pool covers in 2019
The company SWIM SAFE launched a new slat profile for pool safety covers onto the market.
With a width of 66.7 mm, this polycarbonate slat is produced by tri-extrusion. It comes with a layer that is ultra-resistant to UV rays, as well as a patented double-hook hinge, and an anti-algae chamber that prevents algae from forming on the shutter through photosynthesis.
This polycarbonate slat profile comes with 4 chambers to provide great resistance, better buoyancy, and great durability.
The new cover slat for shutters is available in several colours, including solar, solar aluminium, aluminium, transparent, and transparent blue.
It allows the user of the automatic cover to secure the pool perfectly, to protect the pool from dirt, and to save energy once the pool has heated up.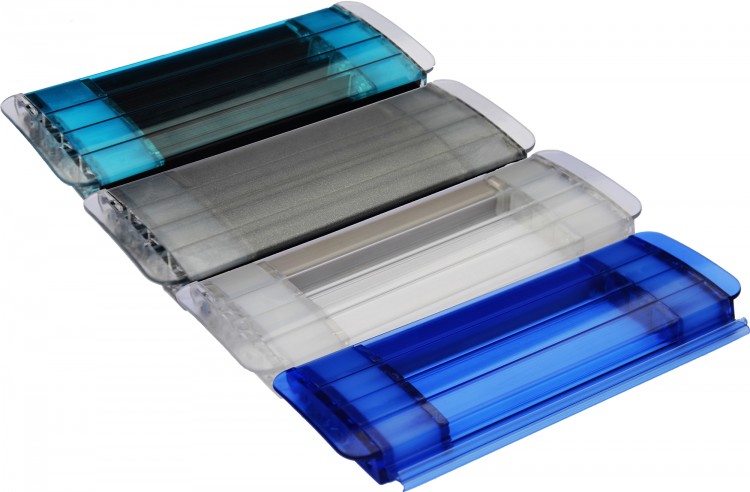 SWIM SAFE will be attending the pool industry's major international trade fairs:
Aquanale 2019, from 5/11 to 8/11
SPATEX 2020, from 28/01 to 30/01