Disruption! The new "magic word" for industry 4.0 in digital times? If you don't change your mindset and your ways of working, you will soon loose out in the new economy.
Lecture by Katharina Gebele and Martin Wiedemeyer from,,Institut für Wirksamkeit"
Katharina Gebele and Martin Wiedemeyer from ,,Institut für Wirksamkeit" (Institute for Effectiveness) have a differentiated view on this. They are specialized in decomposing methods of modern and agile work environments into small components and integrating them with individual concepts into traditionally oriented organizations. They share their knowledge at the International Swimming Pool and Wellness Forum, the Aquanale congress, on 8 th November at 11.30 a.m. Interested parties are invited.
The lecture - like all other program items of the forum - is free because sponsors support the congress. A prior registration is not required. Welcome to hall 6, stand D 51. Eurospapoolnews (ESPN) has met the two speakers.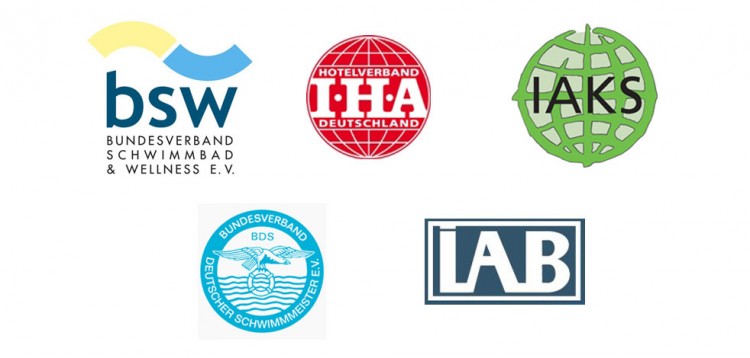 Forum Organizers
Why do you believe, this is important?
KG: We are very keen of the "German Mittelstand" and know, that Germany's success depends a lot on its family owned businesses. In the meantime, we see with great worry, that especially these traditional companies are in danger of losing track with modern organizational and management developments. This is where we want to step in and help.
How can you help?
MW: I am part of the Old Economy. For many years now, I am curious how work life and organizations change, but I was missing the initial impulse to dive deeply into this topic. Some of the changes scared me, as I didn't really understand them.
And how did that change?
MW: Katharina Gebele and I know each other for several years. I could watch her working in development and growth of a highly agile IT company. I was just impressed: this didn't have anything to do with the work live I used to know.
And now, you are working on this topic together?
KG: Last year, I asked Martin Wiedemeyer, when he plans to arrive in the year 2019. I know all his concepts; they are really good, but some of them are not up to date anymore. I think, this triggered his ambition.
How are you doing this?
KG: : We collected almost all modern management methods and "new work" topics. After analyzing their detailed meaning, we could develop our concept and plan how to integrate certain methods, custom fit and precisely into companies. We work evolutionary and not revolutionary. We want to maintain values and the company's framework while modernizing.
How does that work?
MW: : We analyze the individual needs of the company, but - even more important - we analyze what the company and the individuals can take. Working with simple analyzing tools, that involve the employees from the beginning, we make sure that people are heard during the whole process. This enhances commitment and implementation. Afterwards, we help integrating new tools step by step. Depending on the preparational work, this is a quick and successful process. Quick wins make people curious and interested in more - this is how we can initiate evolutionary change towards a modern and forward-looking company and corporate culture.
How do you divide your work?
KG: We were quite surprised, how easy the setup is for us. As an expert for systemic management, who knows modern workplaces quite well, I will be responsible for processes concerning the organizational structures and culture. I will also be helping in implementing effective management tools, such as knowledge management.
MW: I will take care of the people, employees and management. I will help them feeling involved, so they are becoming hungry for change, and drive new processes. Basically, I will take care of the emotional base, without that change cannot work. Katharina Gebele and I divide the transfer of necessary skills among our own competencies.
What will you show us in your workshop at Aquanale?
KG: We will present some examples out of the new work toolbox. What do they mean, what do they achieve, and how do they work?
MW: Afterwards, we will moderate for the participants to generate ideas and their first personal toolbox, that they want to implement in their companies.
This sounds very practice oriented.
KG: It is! We understand ourselves as master builders. But not the ones, that tear down buildings, we want to keep the beautiful stucco ceilings, floorboards and facades
MW: But we modernize windows, electricity and insulation - we are "evolutionaries" after all!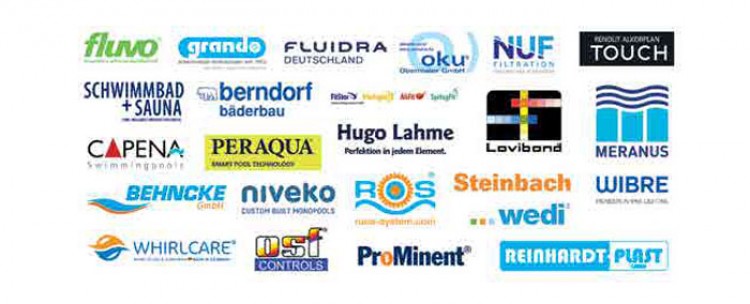 The following companies are supporting the International Swimming Pool & Wellness Forum