The two shock-resistant FITT B-Active tubes (and hose) tested on FITT stand at Aquanale
Live experimentation to promote the range of hoses for swimming pools construction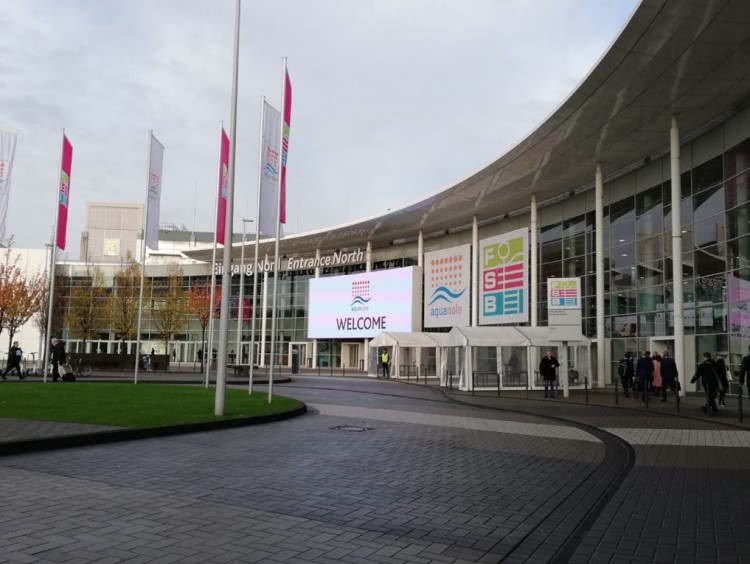 Aquanale 2019, the international trade fair for swimming pools, saunas and well-being, was held from 5 to 8 November 2019 in Cologne (Germany).
FITT participated as an exhibitor. The company exhibited its range of pipes dedicated to the construction of swimming pools and in particular two of its innovations: FITT B-Active Flex and FITT B-Active Rigid.
FITT B-Active Rigid, shock-resistant PVC-A tube to build the pool
The new FITT B-Active Rigid PVC-A tube was on display at the company's booth, demonstrating its innovative features. Visitors were able to discover its properties:
High shock resistance and durability, thanks to Shock Wave technology (3-layer structure)
Stregth and ductibility (ability to deform without breaking) thanks to an innovative polymer alloy
Shock resistance even at very low temperatures (down to -10 °C)
The new pipe was displayed jointly to the FITT B-Active Flex hose, the flexible spiral hose in the same range, designed for pool construction.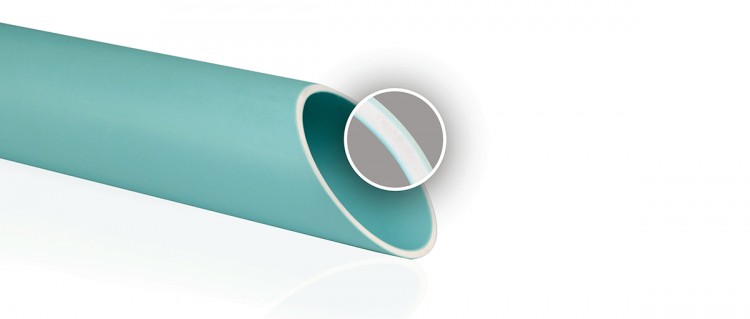 FITT B-Active Rigid