Watkins Wellness has built its 1.5 millionth hot tub, an achievement hailed as an industry first: a rapid increase in past decade
40 years of innovation in the wellness industry
The company has been improving people's lives for more than 40 years promoting wellness to consumers worlwide.
As a global maker of best-selling hot tubs and aquatic fitness systems, its portfolio of well-being products is continually growing. It includes :
HotSpring® Spas,
Calderas® Spas,
Freeflow® Spas,
Fantasy® Spas
and Endless Pools® fitness systems.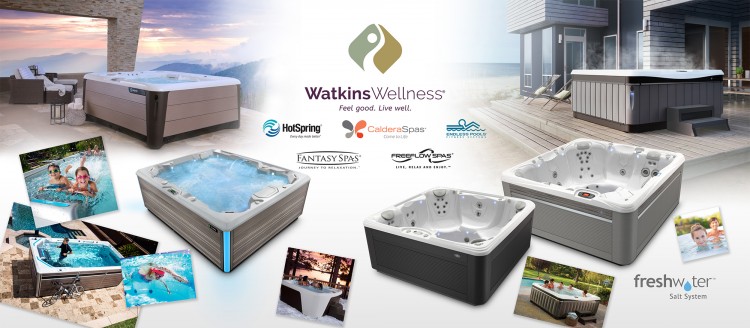 "Our products improve people's lives above the water, below the water and beyond the water. Everyone on our team is excited by this milestone because of the joy, health and healing we've been able to provide for so many," stated Steve Hammock, President of Watkins Wellness.
He added:
I am very proud of the team's commitment to our noble cause of helping others to Feel Good and Live Well.
Watkins Wellness strength

Watkins Wellness works with 2,500 employees and over 1,000 retailers in 50 states and over 70 countries. Their commitment has allowed them to achieve this milestone. Watkins' workforce is strong and experienced with an average tenure of 10 plus years. The company is a wholly-owned subsidiary of Masco Corporation (NYSE: MAS), a Fortune 500 company whose products include Behr® paint and Delta® and Hansgrohe® faucets, bath and shower fixtures.
3 awards in 2019
Watkins was awarded three 2019 Workplace awards:
The company also has a long history of charitable giving--in 2019 alone, the company donated over $300,000 to non-profit organizations.