25 years of providing pool cover solutions
Quality, controlled deadlines and innovations
In 2020, Technics & Applications (T&A) is celebrating its 25th anniversary, having been founded in 1995 by Ludo VERVOORT, then run for the last 15 years by Joeri DILS, the company director. Ever since it was founded, the company has upheld the same values: making reliable, high-quality technical solutions exclusively for swimming pool professionals.
Combined with a tailor-made range of professional services, while meeting controlled and tight delivery deadlines, these values have allowed it to earn the trust of a large customer base and to take a leading position on the Benelux market.
At T&A, innovation has not been left behind, with, in particular, several high-performance cover motors, an outstanding universal electronics unit, the acclaimed Premium Clean Profile anti-algae slats, or even the brand new COVER-U system, which lets you control your pool shutter from your smartphone.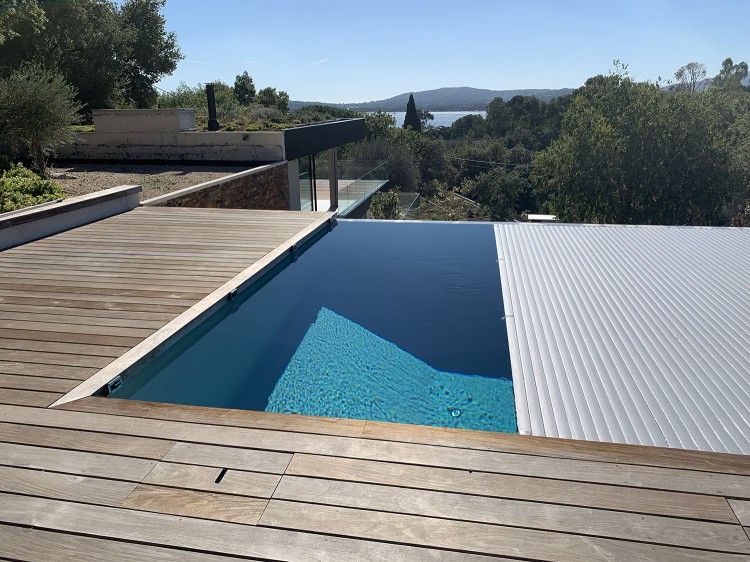 Automatic cover on an infinity pool
T&A's strong relationship with its customers
The company has been able to maintain a close relationship with its customers, while not using any middlemen, which means it can be very responsive and incredibly flexible to shutter installers' needs. T&A focuses on flawless manufacturing quality, allowing it to significantly reduce its after-sales service, while also concentrating on reliable delivery times, including during peak season, being concerned with customer satisfaction.
Furthermore, as it specialises in one product, the company can rely on specialist sales and customer service teams, who provide expert advice and manage projects professionally.
Training for swimming pool professionals
On the other hand, T&A provides lifelong learning for its staff with its Pool Cover Academy programme, available all year round to support professionals with courses for beginners and experts alike. The 2020 sessions have also been able to take place in a fully renovated dedicated venue, meeting professionals' current needs.
T&A is also one of the organisers of the Expert Tour, offering technical and information workshop days with swimming pool professionals.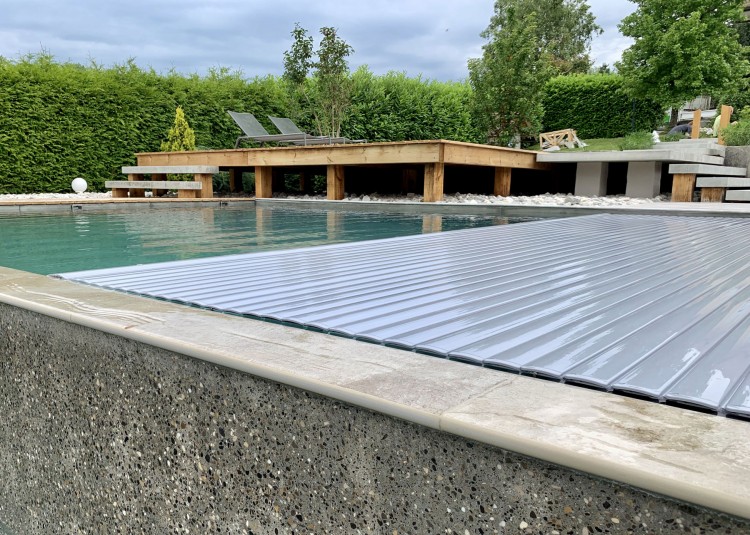 T&A automatic pool cover - Piscines Kaoli creation