Connected Automation for Pool Service with PoolCop Evolution American Pool
Pool service depends on qualified and well-trained service technicians doing a good job to ensure the safety and health of pools for pool operators, pool owners and swimmers. American Pool is using PCFR's innovative technology to increase safety and deliver the best possible pool result while assuring compliance with county, state and federal code.
Automated control and real time monitoring of the pool
Together, American Pool and PCFR are changing pool service with results-based outcomes using automated control and real time monitoring to complement the vital human element. PCFR is able to offer further development to PoolCop which bring the pool into the business process with data driven strategies to attain business objectives, and open new market segments.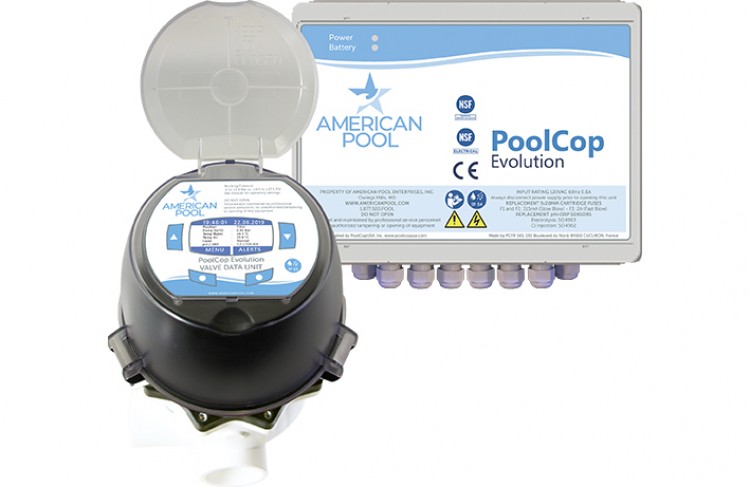 American Pool: a leader in the Pool Service Industry
American Pool Enterprise, Inc. is a leader of the pool service industry, providing the highest level of service to customers. Founded in 1984, American Pool, headquartered in Owings Mills, Maryland, USA is the largest commercial swimming pool management, swimming pool maintenance, swimming pool construction and recreational facility management operation, with 26 wholly-owned subsidiaries operating in 16 states in the US and with locations in Toronto and Ottawa, Canada.
Rick NADEN, President and CEO at American Pool:
American Pool is dedicated to the safety and service of the pools under our care and is committed to technologies that meet that objective. Our partnership with PCFR underscores this long-term strategy.
PCFR created PoolCop Evolution system for an automated and connected pool
PCFR SAS is a leader in connected automated pool technologies. Founded in 2009, and headquartered in Cucuron, France, the PCFR team innovates solutions for intelligent pools connected to the cloud where big data and machine learning significantly improve pool performance. PCFR's product "PoolCop Evolution American Pool" is NSF/ANSI 50 Certified for use in pools and spas.
Lane HOY, President and CEO at PCFR:
Our partnership with American Pool proves the value of these technologies in commercial and residential pool service. As the industry embraces technology, American Pool is leading the way.