Water treatment and pool equipment manufacturer acquires Autopool to reinforce its business
The international water treatment and swimming pool equipment manufacturer, Waterco Ltd, has acquired Automated Pool Products Pty Ltd, known as Autopool.
Extending range of swimming pool filtration, sanitisation and heating equipment
This acquisition bolsters Waterco's wide range of swimming pool and spa equipment and consolidates its position as one of the industry's last remaining Australian-owned and operated companies. Soon Sinn Goh, Waterco's CEO and chairman said: "Purchasing APP, or AutoPool as it's known, is part of our strategy to strengthen Waterco's market share.
AutoPool's established brand name, excellent market reputation and digital transformation will enable us to offer comprehensive pool and spa solutions to customers throughout Australia and globally.
A strategic alliance to access European and North American pool markets
Waterco group marketing director Bryan Goh describes Waterco and AutoPool as "complementary companies". He added: "Both companies have a strong presence in a number of markets they are not involved in; a big presence in WA and a significant presence in Queensland." He says: "Clearly, it's great that they've got the official distributorship of Kreepy Krauly, but that wasn't the prime driver of our acquisition. When we looked at AutoPool, we didn't regard them as competitors but rather a new revenue stream. That's why we're keeping the AutoPool business as is; we're retaining the name and the owner Grant has stayed on. It's business as usual."
Together, the two companies will explore other synergies, including utilising their existing access to markets in Europe and North America. "AutoPool also supplies a lot of pumps and filters and that's going to continue because we have no intention of disrupting what they're doing or what they sell; we want them to keep their good customer relations. It's more about adding their sales and revenue stream to ours," he says.
Autopool will continue its business as normal
AutoPool owner and general manager Grant Craig will continue working for the company. Grant Craig says: "We will maintain our existing locations with our existing team of professional staff."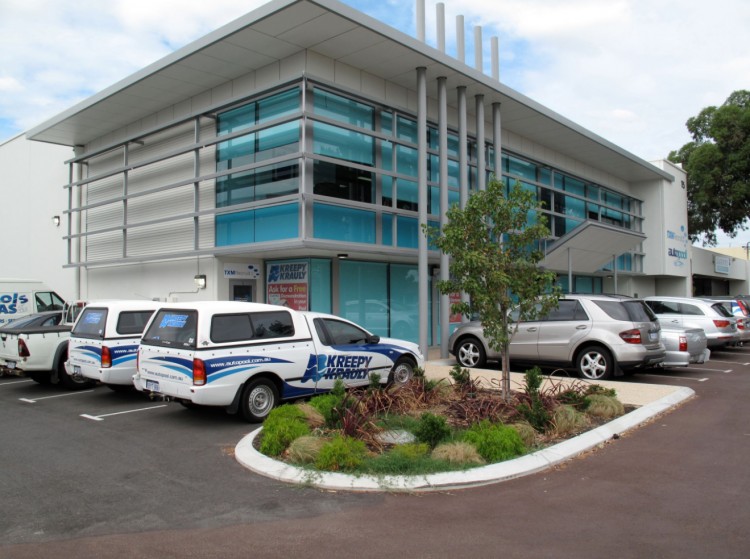 Autopool Head Office
"It is an exciting time for AutoPool to merge with Waterco and we look forward to continuing to provide the high-quality products and service we have become known for." He says he was looking for a partner to work with, and Waterco ticked all the right boxes. "They have a good reputation and good respect in the industry, their branch managers are well respected, and their products are well received in the market. It seemed like a good synergy between us." He was also buoyed by the fact that they wanted to keep the business operating in its current form. The fact they wanted to keep the same buildings, same staff, same products and service made is a more attractive proposition from his point of view, as well as the fact they wanted him to stay on and help with the transition and help consolidate and grow the business. He adds: "I'm happy to give my commitment and support to that process". With the resources that Waterco can provide and new possible markets that may become available, including export markets, Autopool should only grow and prosper.