Barry Edwards new Responsible for Innowater's pool products' development at UK's market
Specialised in pool water treatment equipment, the Spanish company INNOWATER has achieved 20% turnover growth in 2019. Thanks to a "state of the art" technology and to a fast and effective after sales service, this manufacturer of solutions for pool salt water chlorination (salt water chlorinators, dosing and control systems and water treatment equipment) strengthens its position, particularly in UK, by setting up a dedicated commercial structure.
Enhancing the swimmer and pool operator's experience
Barry Edwards is responsible of this development at UK's market. Barry Edwards has over 20 years operational and project experience across many sectors, with most projects focused on reducing energy consumption and/or environmental impact. In 2019 whilst supporting a leisure centre with its replacement pool lighting, Barry sought to identify opportunities that could enhance a swimmer's sensory experience and improve the overall impression of many UK pools.
Barry declares : "Having a knowledge of energy and environmental solutions and becoming more involved in the UK Swimming Pool market, a passion has been the identification of high-quality swimming pool products and services that reduce energy consumption, are beneficial to the environment and improve the end users experience.
Once I was aware of the Innowater range and the tangible benefits for the pool operator and their customer I was very keen to become involved and support their development of the UK market.
The excellent quality of Innowater 's product offering is perfectly aligned with our own values in helping swimming pool owners ethically enhance their service offering to their clientele through innovative high-quality solutions."
For his part, Jesús Morales, Managing Director of the company, explains: '' We were looking for an immediately operational collaborator with the ability to integrate quickly into the Team in Madrid. This is the reason why we are happy to welcome Barry. We are certain that his experience and his perfect knowledge of the swimming pool market in UK will allow us to maintain strong growth in the years to come. ''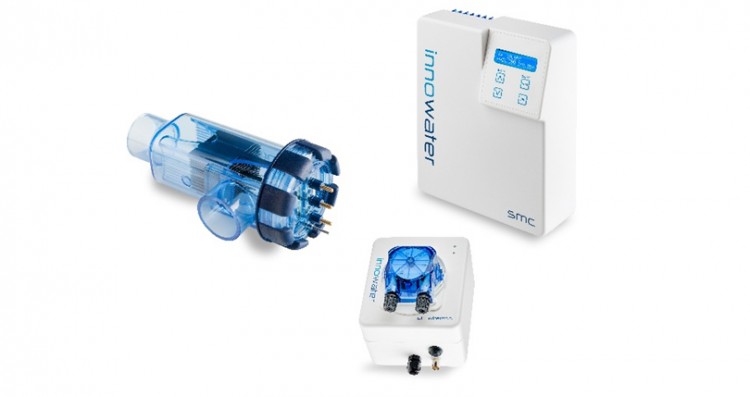 SMC salt water chlorinator plus pH wireless controller for residential pools. Salt water chlorinators SMC and their complementary equipment are intended for pool professionals exclusively. On the other hand "SALT" range, outside professional catalog, have been specifically developed for internet players.