A specialist in automatic pool covers, T&A saw strong growth in 2020. With more than 6,000 covers delivered this past year, it was essential to expand its production site.
This automatic pool cover manufacturer has expanded to meet its strong growth
A 5,000 m² extension for production and the logistics hub
By increasing its production capacity, T&A will be able to uphold its manufacturing and service quality, while also maintaining reliable delivery times all year round, including during the main season.
The planned expansion involves a 5,000 m² extension, which will be dedicated to production and the logistics hub. The total surface area will therefore be extended to 20,000 m², giving the company all the logistics resources to create a large stock of raw materials.
At the same time, T&A has installed a new production line used 24 hours a day, new production tools and is inaugurating a seventh blade extrusion line which, from May 2021, will further increase its capacity to meet the current high market demand.
Furthermore, the manufacturing process as well as production and delivery times will be improved with this industrial reorganisation to meet its sustained growth and to keep the satisfaction of its customers who find in T&A a reliable partner even in high season!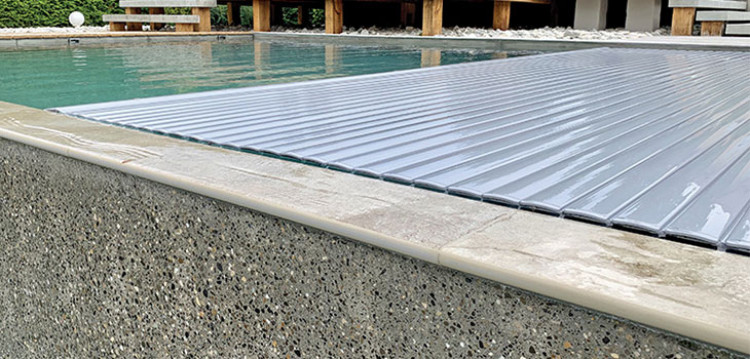 T&A Automatic Cover for Infinity Pools