aquanale 2021, the international sauna, swimming pool and well-being trade show, will finally open its doors in Cologne from 26 to 29 October 2021, bringing the worldwide profession together. A large number of sector trends and solutions will be unveiled, against a backdrop of international business relations and discussions.
With its #B-SAFE4business concept of health and safety, Koelnmesse is perfectly prepared to host this in-person trade show.
What is the scheduled programme for the aquanale 2021 trade show?
One of the trade show's main partners for years, the EWA (European Waterpark Association), which oversees the quality of recreational swimming pools and hot tubs in Europe, will again present the EWA-Village with the full extent of its affiliate businesses' capabilities.
In addition, the German Swimming Pool & Spa Association (bsw), which is the ideal sponsor of the fair, shows topics and trends in the industry in the International Swimming Pool and Wellness Forum.
As for FSB (held at the same time as aquanale) - the international trade show for public outdoor spaces and sports and exercise facilities - its main partner is the International Association for Sports and Leisure Facilities (IAKS). The IAKS conference, hosted for the 27th time, is the international meeting for specialists in sports and leisure equipment, indoor and outdoor sports grounds, public outdoor spaces, playground equipment and urban design. The round tables, keynote presentations and workshops scheduled during this conference will reveal the trends of today and tomorrow in terms of architecture and management. The main theme for the programme of the 2021 conference will be the "Development of healthy and sustainable communities".
With less than 6 months until the trade show starts, the stands are being booked up in all segments, for both FSB and aquanale, with even some newcomers who will exhibit for the first time. These two joint events are not to be missed this autumn for industry professionals.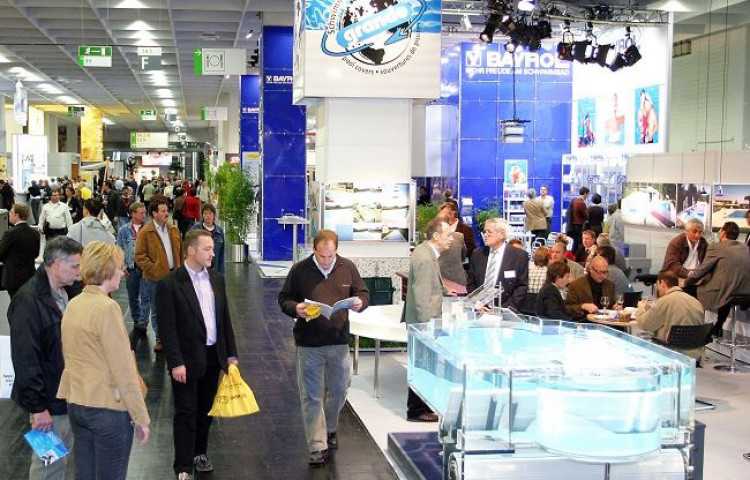 aquanale 2007
Follow the success story of aquanale to celebrate the trade show's 10th anniversary
This year, we will celebrate the 10th edition of aquanale. For the occasion, EuroSpaPoolNews, the trade show's official media partner, is publishing a series of articles on the success story of this international trade show for saunas, swimming pools and well-being in Cologne. Find all the episodes in this series.
Professionals will be able to get hold of the brand new edition of the magazine EuroSpaPoolNews - Special GERMANY in German and English at the aquanale trade show. Contact us now if you want to be part of this edition.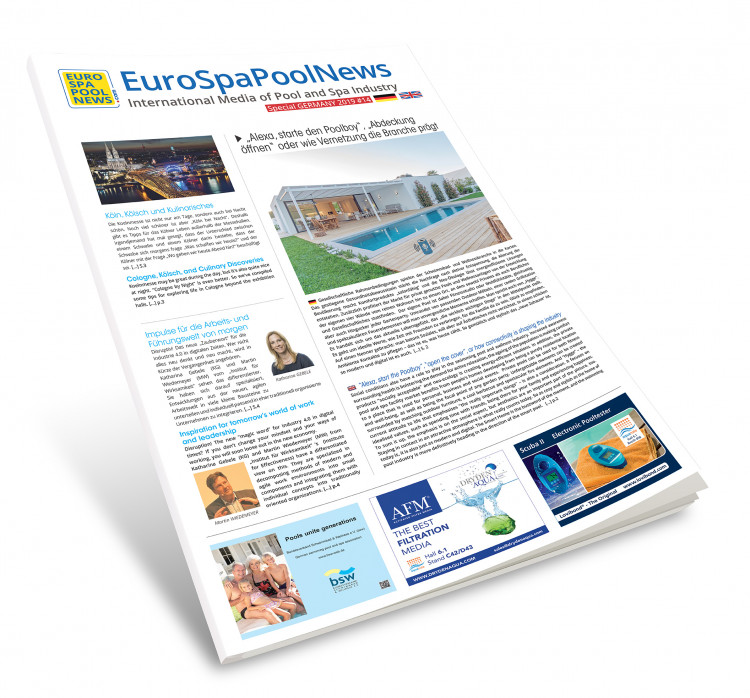 Eurospapoolnews Special Germany 2019