Since 2010 - when the first hot tub rolled off the production line in Dabas, Hungary - Wellis has been making efforts every day to ensure that its hot tubs meet the highest standards of quality.

The family business turned into a large company
During the past few years, the family business has grown into a large enterprise employing more than 1000 persons, while managing to retain its family-like character. In addition, thanks to its committed team, Wellis has since provided over 50,000 families with Hungarian hot tubs.
Major milestones
The Hungarian company had major milestones every 5 years: its own private brand in 2005, the construction of the first manufacturing hall in 2010, then the second in 2015. Until now over 5,000 tubs rolled off the manufacturing lines every year. Brand recognition has grown significantly from year to year and the production capacity reached 15,000 pieces per year. The construction of a new manufacturing unit has become absolutely necessary.
A new manufacturing area of 29,000 m²
October 2020 meant another step in the history of the company. Increasing its capacity in Ózd, Hungary with a manufacturing area of 29,000 m², ensures employment for a further 800 persons! The project had been implemented within the framework of a 24 million EUR investment, with non-refundable financing of 8 million EUR provided by the government.
The new production hall is installed with high-tech equipments from Western Europe, to ensure the most modern methods of hot tub production.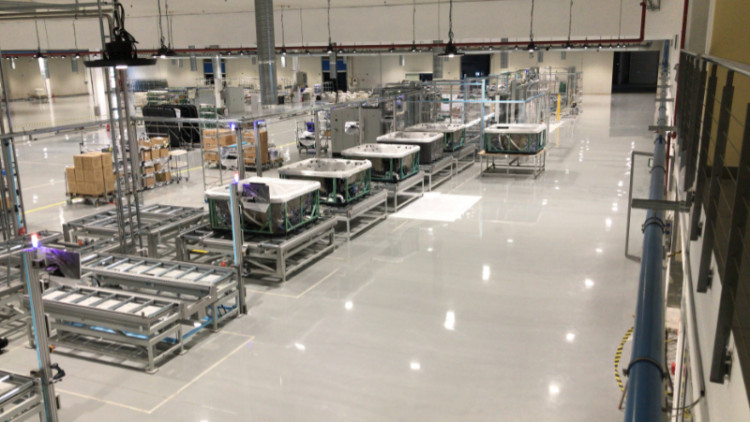 The new production hall
At the new site opened in 2021, Wellis provides high-quality job opportunities to over 800 new colleagues, which ensures the livelihood of additional 4,000 persons! In this way, the Hungarian company will be working with its 1,500 employees at the manufacturing units in Dabas and Ózd in the future to manufacture -- as one of the top producers in the world -- as many as 70,000 hot tubs annually. Currently (September 2021) 300 of its highly trained colleagues are working with the latest robot technology in the new factory. Beyond the borders of Europe, Wellis already represents the Hungarian brand in the United States -the homeland of hot tubs- and aims to become one of the leader manufacturers in the world.