BIO-UV Group, specialist in ultraviolet, salt electrolysis, Ozone and AOP water treatment solutions unveils its end-to-end portfolio of innovative solutions to fulfill the needs of residential and commercial pool professionals. Its complete offer will be on display at Piscina & Wellness, the international event for the pool sector.
BIO-UV Group presents its innovative solutions
Introducing triogen® AOP Clear, a solution combining UV and Ozone technologies for highly effective treatment of commercial pools!
The company triogen® joined BIO-UV Group in 2019; As a result of this merger, the group is unveiling its new triogen®AOP Clear system for collective swimming pools and spas, with integrated technologies and mastered know-how.
An innovative process combining the disinfection and oxidation properties of Ozone, Medium Pressure Ultraviolet Light and Hydroxyl radicals, triogen® AOP Clear is the most advanced water treatment solution for a rapid removal of organic and inorganic pollutants not removed by ozone or UV alone. Public swimming pools benefit from its triple-action for hard to remove contaminants such as chloramines and other residuals commonly found in collective pool water, keeping the water cleaner and clearer than ever.
The triogen® AOP Clear is the result of 30 years of experience in water treatment - now updated for the 21st Century with a new HMI and Plug-and-Play features. The UV lamp located at the front of the appliance facilitates maintenance and operations in tight environments.
An ideal solution that removes the need for separate deozonation for all public or semi-collective swimming pools, such as waterparks and hotel pools.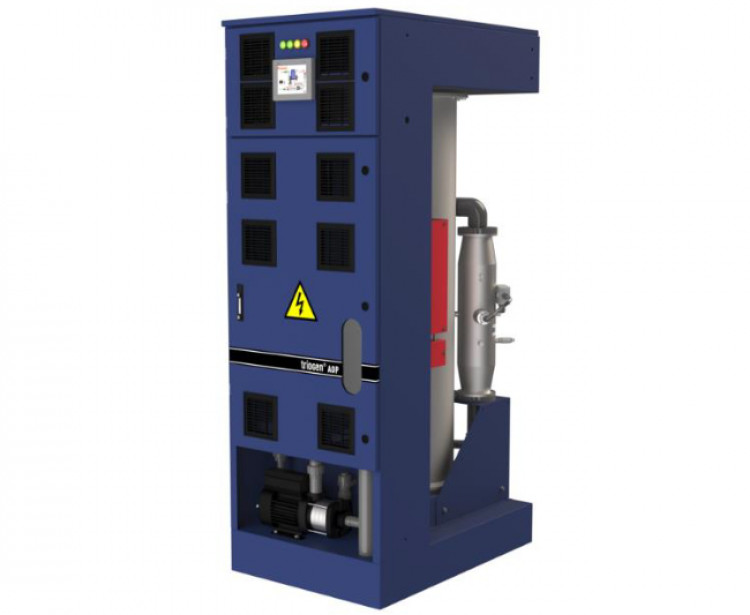 New triogen®AOP Clear system
O'Clear, the automatic and high-performance water treatment for residential pools!
Launched just over a year ago, the O'Clear disinfection system combines UV technology to eradicate microorganisms, with salt electrolysis insuring a flawless remanence with as little as 0.5g/liter of salt!
As a result, bathers can enjoy a perfectly disinfected water without the addition of chemicals. A water that is always healthy and clear, offering unequaled comfort, removing the chlorine odour or the salty sensation on the skin.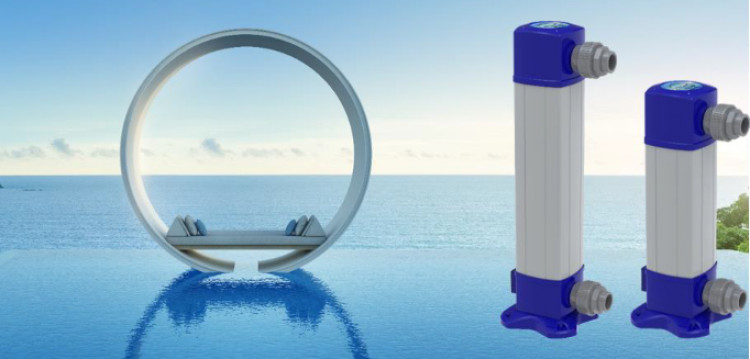 O'Clear
AKERON heat pumps, for the well-being of bathers!
Following the acquisition of CORELEC, French key player in the residential pool market, BIO-UV Group is also entering the heat pump market. To complement its best-of-class salt electrolysis offer, BIO-UV Group will display AKERON heat pumps to be marketed from 2022 through BIO-UV Group distribution channels in France and Europe.