Two years ago, the manufacturer of innovative equipment for public and private pools set itself the goal of opening a new commercial branch in Germany. Today, it has achieved its goal after carrying out various actions in Germany, winning a Golden Wave Award at aquanale in 2019 and recruiting a new associate in Munich in 2020.
A new CCEI subsidiary in Munich
Today, CCEI is pursuing its development in Germany with the establishment of its new subsidiary. Its objective: to design and offer products that are adapted to the German pool market and thus meet its specific needs. This subsidiary is synonymous with both on-site support, by ensuring a dedicated technical presence in Germany, and market innovations, as it will benefit from innovative products that already exist in Germany. This commercial branch is also there to more quickly respond to the logistic needs of its German customers thanks to a warehouse in the country via which it can ensure fast delivery and more independent stock management.
In addition, a local team that speaks the language of the country and understands the issues of the market will be available to better respond to its German customers.
CCEI has even developed a German website on which it has set out its vision and values. This installation has been made possible thanks to Munich-based Eva Lauer, who has put to use her knowledge of the market and commercial skills with German retailers.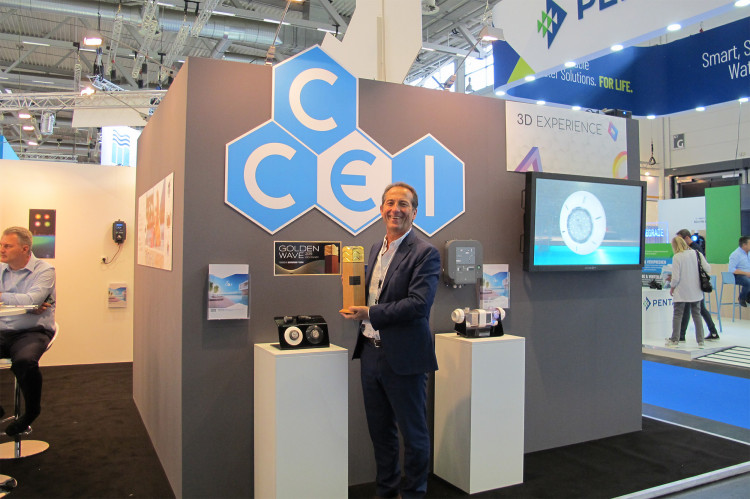 Emmanuel Baret, Managing Director of CCEI at aquanale