Fluidra, the global leader in equipment and connected solutions in the pool and wellness sector, was responsible for building two temporary pools for the European Aquatics Championships run by the European Swimming League (LEN) that will be held in Rome between 11 and 21 August 2022.
Two AstralPool swimming pools in Foro Italico for synchronised swimming and diving competitions
Both of the pools have premium location in the iconic area of the Foro Italico. The first measures 31 x 21 x 3 meters, and will be used for the synchronized swimming competition. The second, sized 17 x 17 x 6 meters, is completely built using Skypool panels, and will be used for the high diving competition.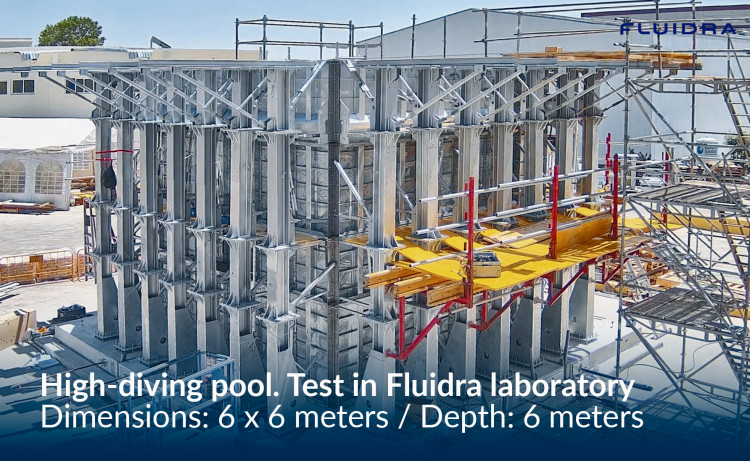 Test in the Fluidra laboratory for the construction of the swimming pool intended for the diving competitions
The two pools, by the brands AstralPool and Zodiac, have been built and tested at Inquide's production plant located in Polinyà (Barcelona). In addition to building these pools, Fluidra also replaced the filtration system of the Olympic pool that was built in the Foro Italico in 1936. This pool was fitted with an AstralPool filtration system by Fluidra following its latest upgrade.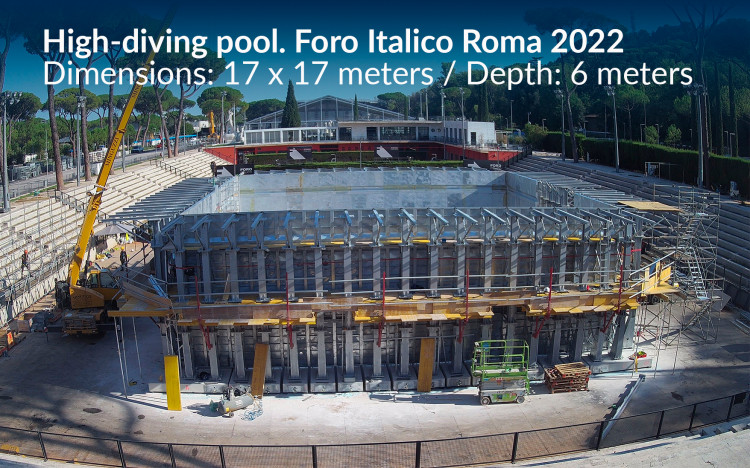 The swimming pool under construction at the Foro Italico in Rome
Fluidra's presence at the European Aquatics Championships in Rome falls within the framework of the collaboration agreement signed by Fluidra and LEN in August 2021. This four-year arrangement recognizes Fluidra as an Official Partner for temporary pools and equipment.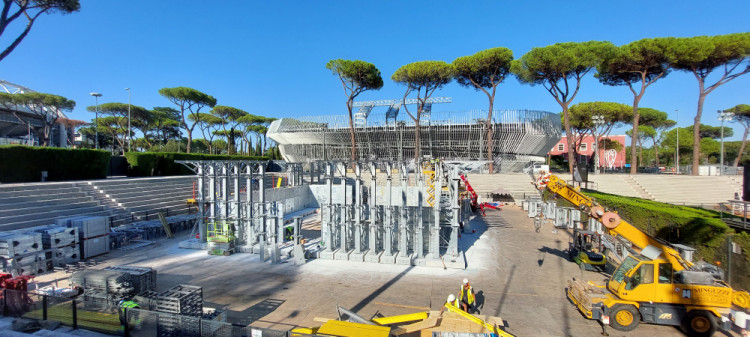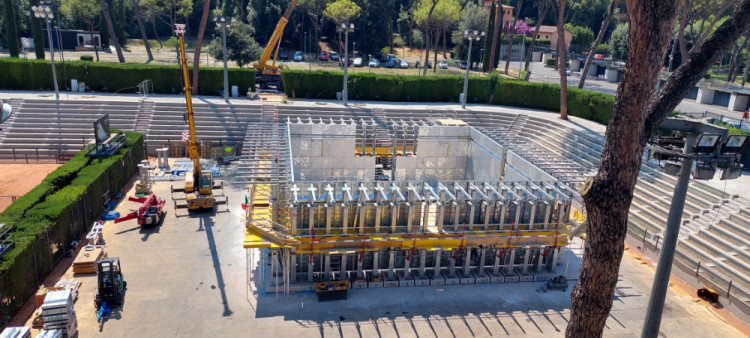 The swimming pool under construction at the Foro Italico in Rome
"We are very happy to be able to form part of the European Aquatics Championships run by LEN. The alliances that we are forging with the world's main water sports organizations demonstrate our leading position in commercial pools that we hope to continue to shore up in the future", highlighted José R. Fornieles, Fluidra's General Manager of Commercial Pools, Wellness, Fountains & Lagoons for EMEA and LATAM.