Swimming pools, saunas, etc. have become an integral part of everyday social life. It's not just the corona pandemic that has demonstrated the importance of sport, health and social interaction. Swimming pools, spas and saunas fulfil an important social function in this respect. According to the German Association of Towns and Municipalities, swimming is the most popular sport after cycling and jogging, and over 80 per cent of the population regard swimming pools as indispensable. The sauna industry is also extremely popular. According to the German Sauna Association, more than 30 million Germans regularly went to a sauna before the corona pandemic. A large number of scientific studies also document the positive health effects of sauna bathing for cold prevention, the heart and circulation, and extensive physical and mental regeneration.
Swimming pool and sauna industry in crisis: interbad will present sustainable solutions
However, the corona pandemic placed a severe strain on the sauna industry and companies all over the country were affected by closures for many months. Due to the current energy crisis, the sauna industry is now faced with major challenges once again. The topics of energy efficiency and sustainability will therefore be right at the top of the agenda during interbad. "The combination of a trade fair, a Congress and an attractive accompanying programme will provide all exhibitors and visitors with a unique platform to discuss the highly relevant topics at present," said Joachim Sauter, Division Director Trade Fairs and Events at Messe Stuttgart. With a new sustainable logo, interbad will focus even more strongly on sustainability in visual terms for the first time. The logo already identifies resource-conserving products in the Exhibitor Directory and acts as a guide for trade visitors on the trade fair grounds.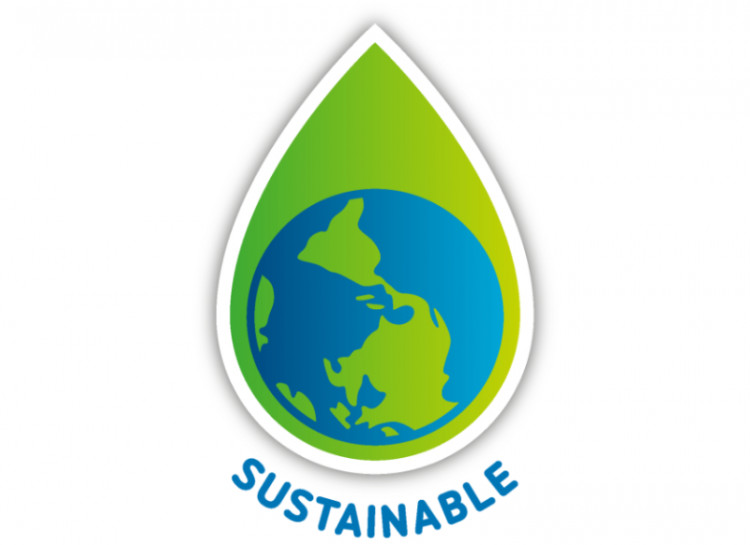 Use the interbad sustainable logo for your reporting
Innovations combine pleasure and sustainability
"Sustainable ecology and bathing fun go hand in hand and start with the construction or refurbishment of public swimming pools. High energy consumption is due to the continuous treatment of large quantities of air and water," said Christian Mankel, Managing Director of the German Association for the Recreational and Medicinal Bath Industry (DGfdB). "The interaction between the two thermal masses is the decisive factor in sustainably optimising pools. Specific ways to use technology for the purpose of optimisation include combined heat and power, district heating, photovoltaic systems in conjunction with heating pumps, solar collectors, geothermal energy and biomass boilers. However, sustainability naturally means more than reducing energy consumption and, thus, CO2 emissions. Sustainability involves, for example, better protection for the environment against dangerous pollutants. interbad will also present current trends and solutions in this respect."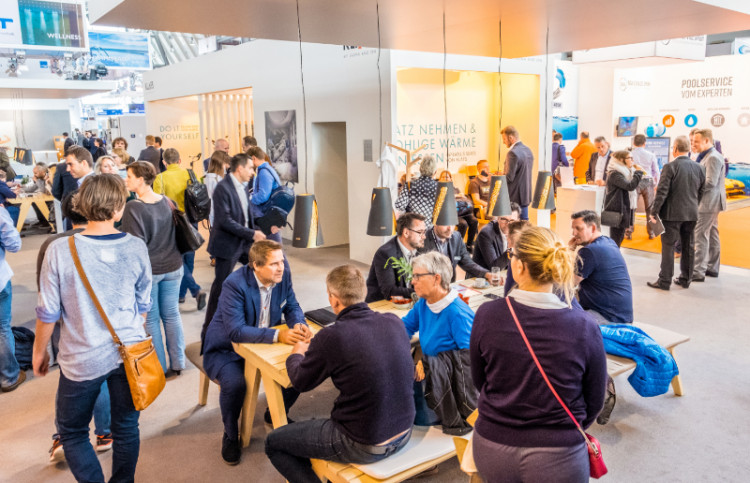 The swimming pool industry will meet again in Stuttgart from 25 to 28 October 2022 in order to discuss current topics. ©Landesmesse Stuttgart GmbH
Public swimming pools and saunas are socially relevant
The energy crisis is endangering the existence of German sauna companies: 1 in 4 of the around 2,100 public saunas in Germany is threatened with closure on account of rocketing costs and the imminent energy shortages. "Our sauna companies urgently need support in order to survive the second existential crisis after two hard years of the corona pandemic," said Martin Niederstein, Managing Director of the German Sauna Association. The price explosion and the looming energy shortage could, above all, force around 40 per cent of privately owned public saunas to close their doors for good.
"Politicians are now demanding that municipal swimming pools make savings everywhere. And saunas are unfortunately regarded as not being systemically relevant despite the numerous health effects," said Rolf Pieper, Director of the International Sauna Congress, which will be staged concurrently with interbad this year and will contain various interesting presentations on the topic of sustainability.
For example, the talk entitled 'Energy efficiency in public saunas' by Markus Gäbele, Head of Development and Design at Klafs, the world market leader among sauna manufacturers. "For many years, we have been offering several innovative solutions to make sauna bathing energy efficient. One example of this is our patented KLAFS Climate Manager which ensures an automated and, thus, optimised fresh air supply," said Gäbele. "Especially in commercially operated saunas where the number of guests fluctuates strongly throughout the day along with the demand for fresh air, our system helps to save both energy and money. The energy costs for exhaust air can therefore be reduced by up to 35 per cent." interbad has always been an important industry meeting point for Klafs. "I am very hopeful that trade fairs in general - after the slump caused by the corona pandemic - will become more popular again in the next few years."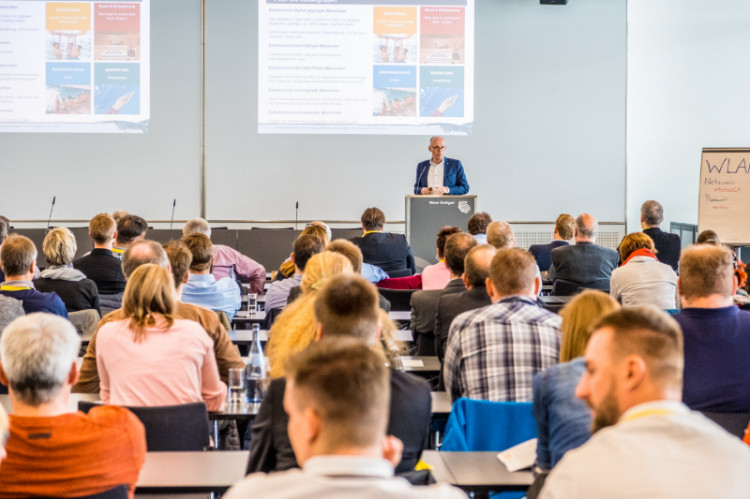 Energy efficiency and sustainability will be the focal points of the DGfdB Congress which is being staged concurrently with interbad 2022. ©Landesmesse Stuttgart GmbH