The Piscine Global Europe trade show is a place of choice to present the latest innovations in the swimming pool and wellness sector. For this 2022 edition, among the 9 nominated by the jury, 3 innovations stood out to receive a trophy.
ABPool, Fluidra et SYCLOPE Electronique rewarded
The Pool Innovation Awards competition highlights product and service innovations in the sector of swimming pools and wellness. This year, 9 products were nominated by the jury, composed of:
Raimund Wurth, CEO Happy Pool (Austria)
Nir Oz, CEO Nir Oz Managing Ltd. (Israel)
Van Giang Dao, Pool Store Vietnam (Vietnam)
Stéphane Debernardi, CEO Debernardi Piscines (France)
Three products have climbed onto the winners' podium of the 2022 edition and are therefore now presented in the Innovation course via the Piscine Connect app. They are also highlighted in a specific area of the show the Pool Showcase area in Hall 6.

The winners of the Pool Innovation Awards 2022
1 - ABPool with the ISI-Skim, Skimmer universal basket - Booth n° 4J32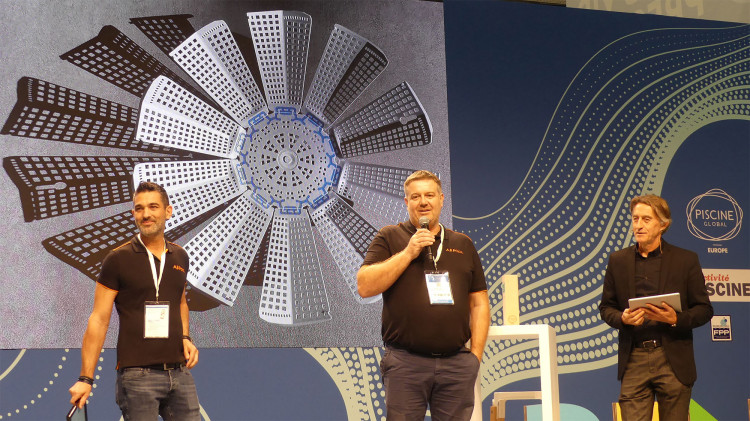 Yann AQUILINA and Matthieu BOUVIER from ABPool, winner of the Pool Innovation Award (1st place) for ISI-Skim
2 - FLUIDRA Commercial France with CHLOR'IN, the electrolyzer with no salt added to the pool - Booth n° 4D128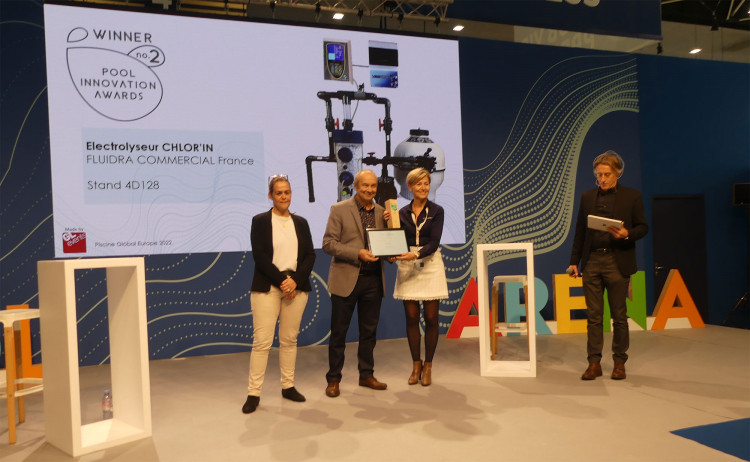 Fluidra Commercial France (Stéphanie Morin Marketing Director) receiving the Pool Innovation Award (2nd place) for Chlor'IN
3 - SYCLOPE Electronique with TRIKLO'Live, solution for continuous measurement of trichloramine in the air - Booth n° 6B58.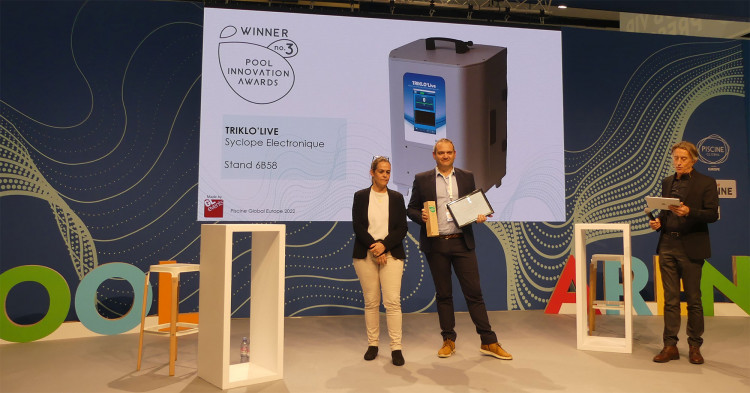 Julien Moussin, France sales manager for SYCLOPE Electronique, winner of the Pool Innovation Award (3rd place) for TRIKLO'LIVE