In a year that has seen so many uncontrollable influences, not just in the UK but around the World, it's imperative to take a peripheral view to add perspective and plan ahead. The UK (like many countries around the World) has been weathering significant turbulence across the country, ranging from energy price rises to an economic downturn. In this issue, the Managing Director of the BSPF (British Swimming Pool Federation), Chris Hayes, gives Eurospapoolnews readers some updates on what has been happening in the UK wet leisure sector over the past twelve months, and he also points to some key items planned for 2023.
A look back at 2022 and key elements for 2023
Bringing the Wet Leisure Industry Together
Having a unified voice for the wet leisure industry allows better dialogue with the government and other relevant organisations that impact our industry. Providing wider opportunities to ensure an effective communication system is in place to update the industry on upcoming issues, the BSPF brings together the following industry organisations; BISHTA (British and Irish Spa and Hot Tub Association), SPATA (Swimming Pool and Allied Trades Association), SPATEX (the annual trade exhibition), and PIP (Pool Industry Promotions). The STA (the World's largest swim teaching and lifesaving organisation) are also a BSPF member.
The BSPF is managed by a board of representatives from BISHTA, SPATA, SPATEX, and PIP, and each organisation respectively has its own committees formed from its members working in an advisory and guidance capacity to agree on the work of these organisations representing the Wet Leisure Industry.
The way of working is enormously successful, not only for the considerable amount of activity achieved from working in unison but from the voice it provides to members and the wider UK industry as a whole to achieve development and change.
One of the many success stories comes from SPATEX, the UK Pool, Spa and Wellness Show. Held annually at the Coventry Building Society Arena in the West Midlands (Tuesday, 31st January to Thursday, 2nd February 2023), the show attracts exhibitors and visitors from across the UK and overseas, providing the only place in the UK to view all of 2023's exciting new wet leisure industry trends under one roof. From spas, wellness suites, swimming pools and steam rooms to saunas, water features, enclosures and all their ancillary equipment. It is also the location of the annual Industry Gala Evening, which hosts the British Pool & Hot Tub Awards ceremony attracting enormous interest and publicity each year. The entertainment doesn't just stop there, as there is also the SPATEX Party on Wednesday evening (1st February). New for 2023 is the opportunity to visit Dhillon's Brewery for a tour, tasting and a delicious curry!
Apart from the exhibition and entertainment, there is also education, with forty workshops planned in two arenas over the three days of SPATEX. Attendees will be able to brush up on their knowledge and enhance their continuing professional development (CPD).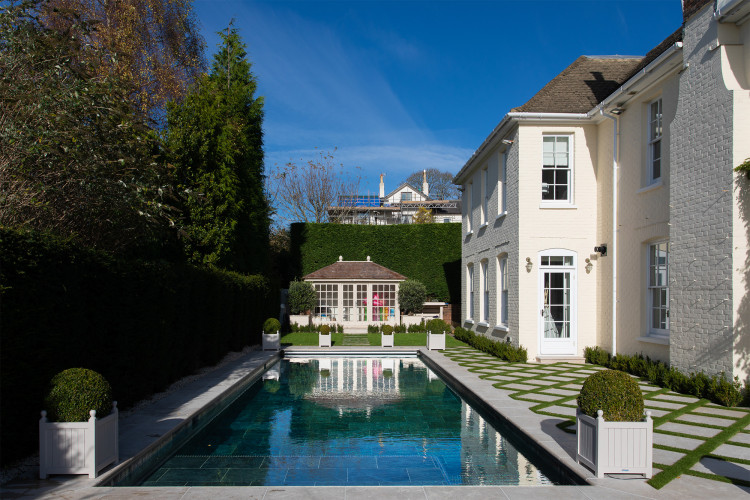 XL Pools 2022 - SPATA member
Market confidence

Undoubtedly, the demand for swimming pools and hot tubs at the market entry-level (as these are often the least energy efficient) has been significantly affected by several factors, including the rise in energy prices, water shortages and chemical shortages.
Energy prices
While the UK has not faced the same challenges as seen in Germany (where a regulation has been temporarily introduced to prohibit the heating of domestic pools and hot tubs with energy from the public grid) like many other European countries, the rise in energy prices has dampened demand for domestic pools and hot tubs, as mentioned above, especially in the entry-level products.
The more energy-efficient hot tubs and swim spas are still proving their worth because they do not cost too much to run (typically the price of a takeaway coffee). The mid and especially the high-end market is currently remaining robust. While order books are not stretching as far into the future as they have been, there is still demand for new hot tubs, swim spas and pools.
Hot tubs in business settings (holiday parks and homes) continue to be in demand as a 'must-have' offering for guests. Public pools have faced significant challenges with the massive increases in energy prices, and the industry continues to lobby the government for better support; otherwise, there is the risk that some of these venues may be closed permanently. There is also the case that a number of commercial spas have been permanently closed due to energy costs.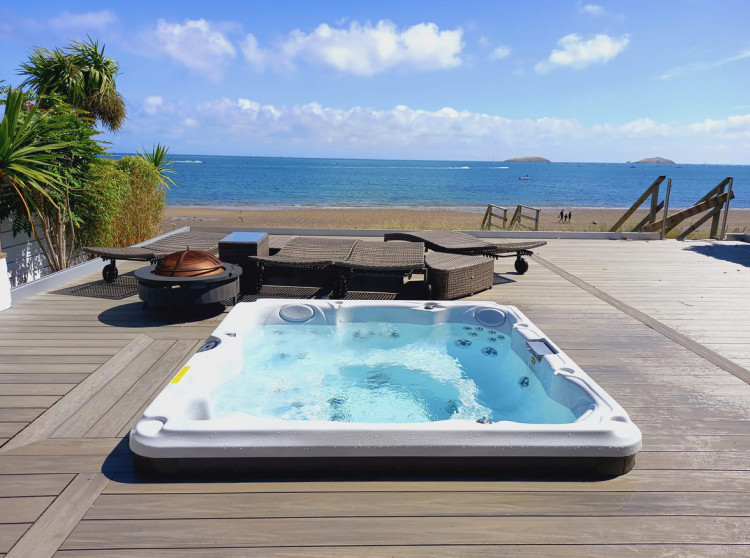 Concept Spa 2022 - BISHTA member
Water Shortages

This year has been a challenge for some parts of England and Wales where the relevant water companies have restricted water use via a hosepipe. Although most of the temporary use bans are no longer in force, they will have contributed to damping demand (for hot tubs especially). The pool and hot tub industry will be liaising with Water UK and the water companies to seek clarification on some of the issues that have arisen, with a view to updating the water industry Code of Practice (hopefully ahead of any issues that may arise in 2023). Some questions have been posed to Water UK that, once the answer is agreed upon, will be posted on their website to advise customers.
Chemical Shortages

A combination of factors caused restrictions in the supply of some chemicals, especially to public pools, which caused some pools to be closed and others to restrict usage. Some pool chemical companies experienced supply chain difficulties in late spring and summer. These issues can be attributed to various factors, including a temporarily reduced supply in the UK, a backlog from China's supply chain caused by COVID, a significant fire in a US chemical plant in late 2020 and worldwide transportation issues. Due to chemical shortages, some public pools needed to close temporarily. Chemical suppliers worked with these leisure facilities to look at other appropriate pool chemicals that could be used. Anecdotally, there appears to be a more significant number of chemical incidents, and it is not yet clear whether a shortage of chemicals has contributed to these extra accidents.
Workforce development
It is vital that the whole industry shares any learning from the chemical incidents mentioned above so that staff are suitably trained to keep pools operating safely.
SPATA and BISHTA continue to provide training and qualifications for members and the wider industry to enhance their continuing professional development (CPD).
SPATA, the Institute of Swimming Pool Engineers (ISPE), and the STA continue their dialogue about offering the industry nationally recognised, externally validated qualifications for pool technicians and engineers.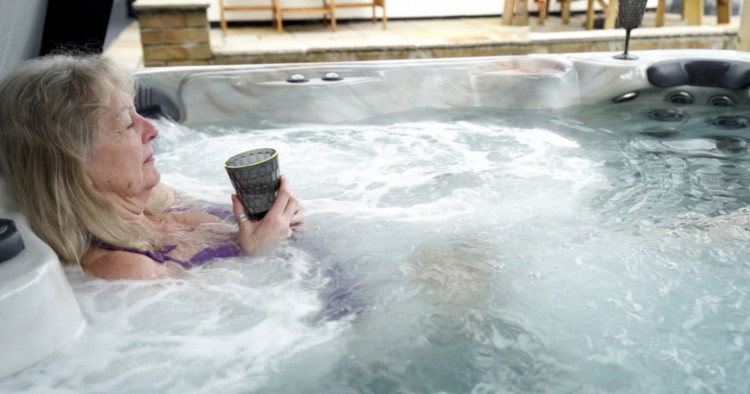 North Spas 2022 - BISHTA member
Raising Standards
Now that BS EN 17645 has been published, this will help the industry demonstrate energy efficiency for domestic outdoor swimming pools. This standard deals with 'environmental performance efficiency, performance evaluation, methodology, and classification of the use of outdoor pools and their equipment'. Further training on this standard is being planned for 2023.
SPATA provides a custom package of twenty-five British and European standards as part of British Standards Online (BSOL) to its members for just £90+ VAT annually!
Sharing Ideas around the World
It is becoming increasingly clear about the importance of national pool and spa associations working together to share ideas and learn from each other. This is done twice a year with colleagues in the European Union of Swimming Pool and Spa Associations (EUSA) and once a year with colleagues from the World Alliance of Pool and Spa Associations (WAPSA). EUSA comprises twelve countries, and WAPSA adds an additional nine countries to the network.
WAPSA held their sixth meeting in Lyon (the second time it has been held in France), with many attendees present in this great city, but also some attendees were online. Attendees heard updates on the latest survey results detailing data/statistics & safety, education, and environmental sustainability.
The WAPSA meeting raised interest in environmental matters and how our industry must become more carbon-neutral over the next decade. With so many companies committed to finding solutions to reduce energy and water consumption, I look forward to seeing these products and services at SPATEX.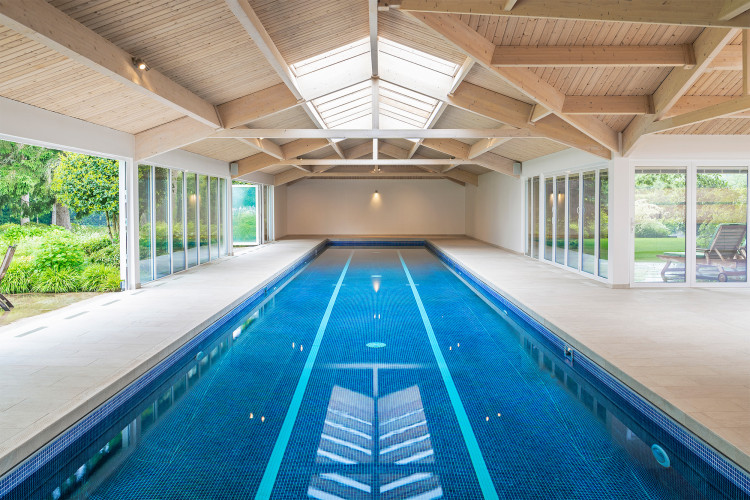 Origin Leisure 2022 - SPATA member
SPATEX's invaluable role for the industry
As with many exhibitions around the World, their primary purpose is to promote trade and offer networking opportunities. The profits raised from SPATEX are ploughed back into supporting the promotion of the wet leisure sector and supporting new initiatives in the UK. The SPATEX Foundation continues to provide assistance through targeted funding in categories such as:
Training
Education
Research
Sponsorship / Charitable donations
Applications can be made to the SPATEX Foundation using the official application form available to download via the website at any time of the year.
I look forward to seeing the latest information from the Wet Leisure Survey undertaken by Golden Coast (with support from the BSPF and several other bodies and media supporters).
Make sure you thoroughly plan your visit to SPATEX, as there is so much to see and do.
Chris Hayes, Managing Director of the BSPF