The AQUAFUN trade show, the flagship event for swimming pools, saunas and well-being which took place for the second time in Turkey, at the Istanbul exhibition centre from 12 to 14 January 2023, has just closed its doors.

Great satisfaction among exhibitors and visitors at Aquafun 2023
Organised at the same time as the ATRAX trade show (for water attractions and games), the AQUAFUN trade show was the centre for B2B meetings for 3 days, thanks to its common goal and potential attendance figures.

The companies that took part said they were very satisfied with visitors' interest. 480 brands took part with a total of 196 stands. 22,605 people visited the trade show over 3 days. Several exhibitors spoke to EuroSpaPoolNews.
According to Adem Tuncer, the Export Area Manager for Piscines Desjoyaux (headquarters): "The visitor numbers were not bad, coming from all countries: Turkey of course, but also Russia, Iran, Qatar, Azerbaijan and the Balkans. The enthusiasm for swimming pools seems to be returning in Turkey, despite the election year which is slowing down purchases linked to this sector and the property market. The economic situation is difficult in Turkey, and the hope here is that household consumption will pick up again after the elections".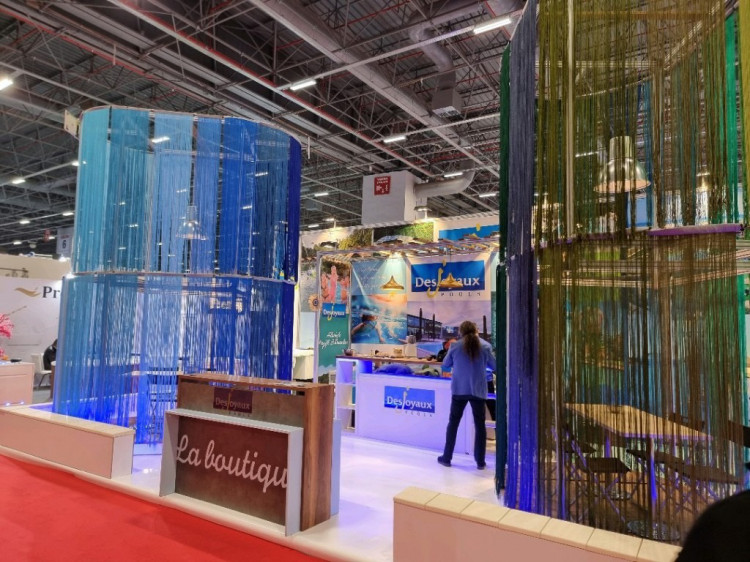 Stand Piscines Desjoyaux
While for Alp Seber, the General Manager of Tekimsan: "This was the first time we have attended AQUAFUN SHOW which was organised for the 2nd time in Istanbul. Strengthened by our experience of over 40 years in the production and distribution of swimming pool equipment, we were there to showcase our new products: prefabricated swimming pools made from fibreglass-reinforced polyester, cleaning robots, solar panels, filtration cabin systems, etc. Surprisingly, this trade show was even better than anticipated. From the very first day, interest in our stand and our products was much higher than our expectations. The exhibition only lasted 3 days, but the total number of visitors was no different than a regular 4-day trade show. Let's hope that much of the demand shown during this event materialises! I think we will definitely come back in the future".
According to Nergis Aslan, the president of Tureks International Exhibition "The companies that took part in the trade show were very satisfied with visitors' interest. While the companies that did not take part but visited the trade show said that they would like to take part next year. This sector has great potential for big plans. In the years to come, we will move more into the sector of much bigger and more international trade shows".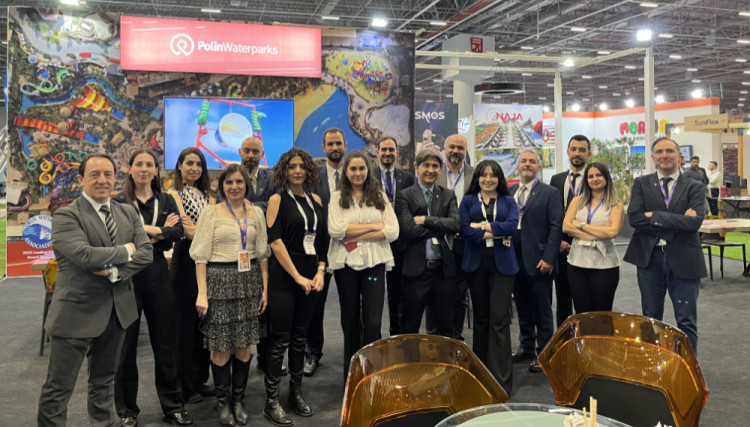 PolinWaterparks stand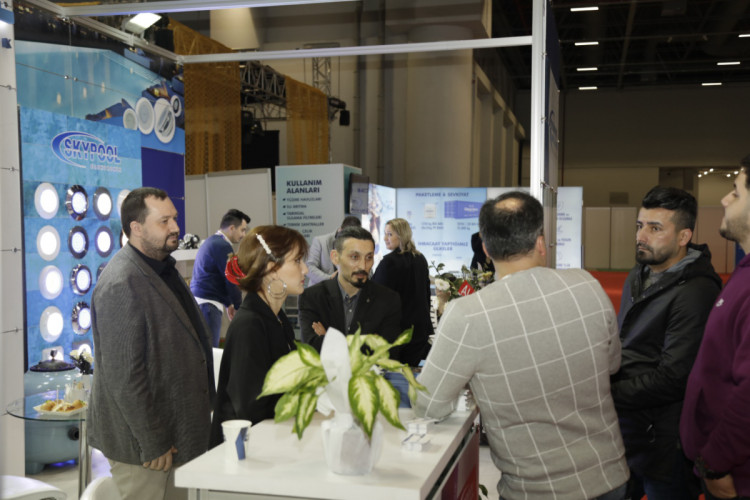 Skypool stand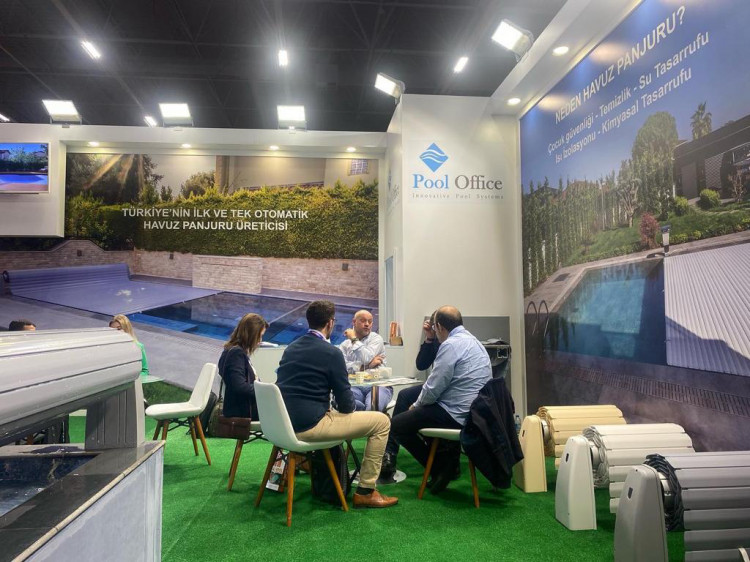 Pool Office stand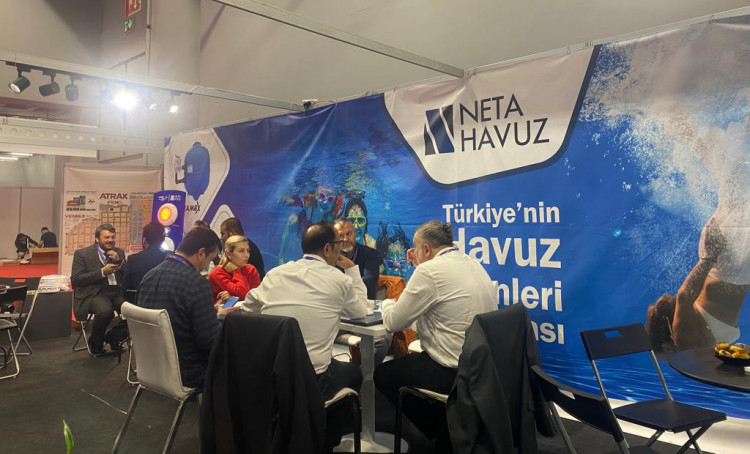 Net Havuz stand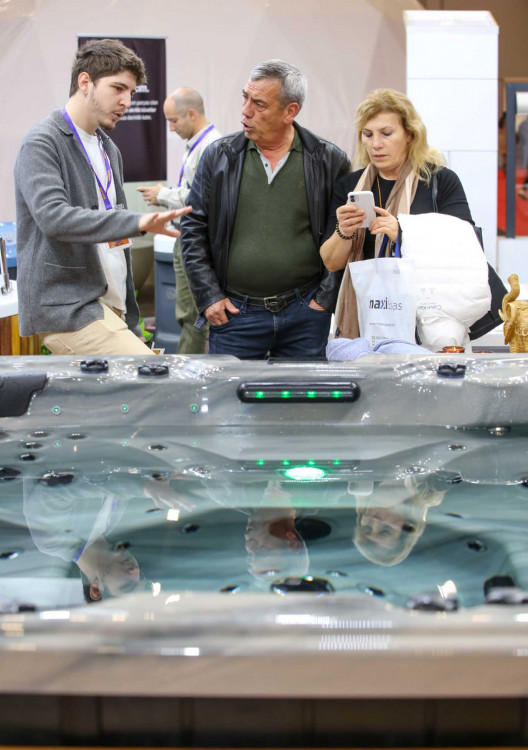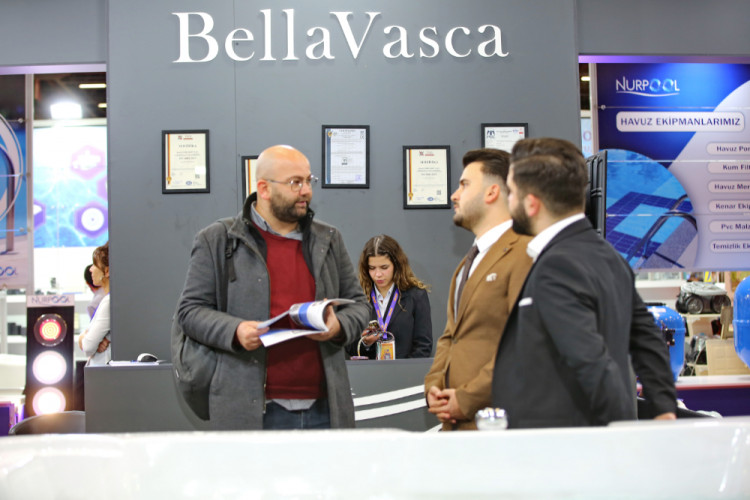 Bella Vasca stand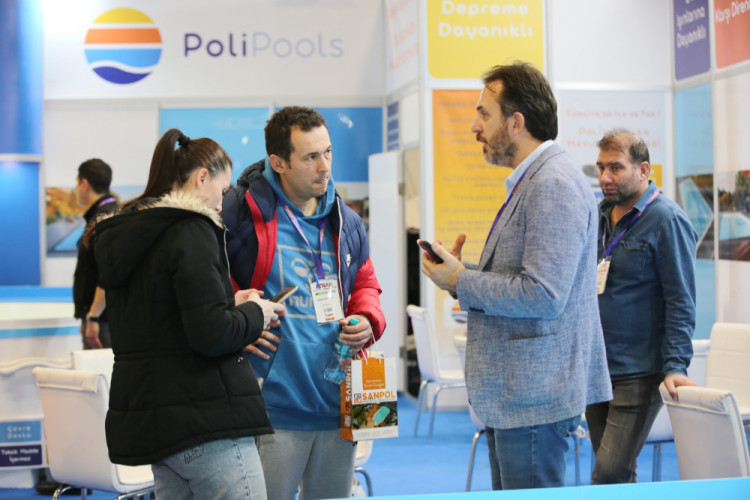 PoliPools stand