The specialist in reinforced membranes for swimming pools RENOLIT ALKORPLAN has just launched its brand new website: renolit-alkorplan.com, available in several languages. Many new features on this site enrich the customer experience and meet the expectations of professionals.
An ALKORPLAN configurator, numerous visuals, a blog...
The great novelty of the manufacturer's new site is a new online tool, allowing Internet users to visualize their pool with different reinforced membranes from the RENOLIT ALKORPLAN range. The pool configurator is an interactive tool intended for professionals and individuals alike, for a virtual rendering of the different pool lining options, even offering an overview of the project in different types of decor, or at night.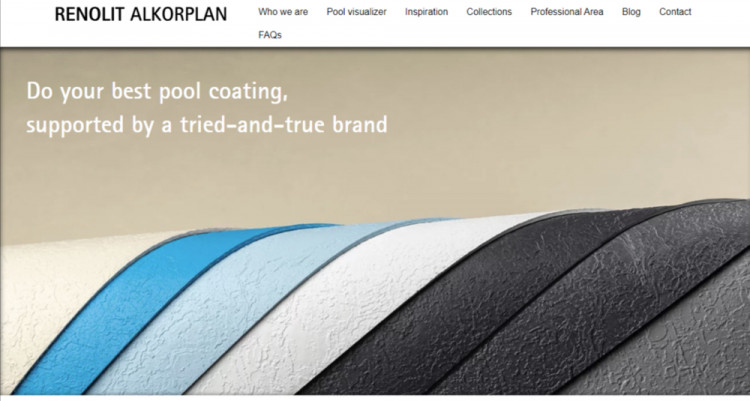 New website renolit-alkorplan.com
The new site is also very rich in photos and videos highlighting the different collections of reinforced membranes on offer. Their technical characteristics and designs are detailed there, facilitating the choice of the future buyer. The "Inspirations" section reveals numerous shots of sumptuous swimming pool creations: contemporary, minimalist, classic or more exotic, these visuals stimulate visitors' inspiration to refine their project.
Finally, among the new headings displayed, a blog is aimed at private individuals and swimming pool specialists, meeting the specific needs of these visitors.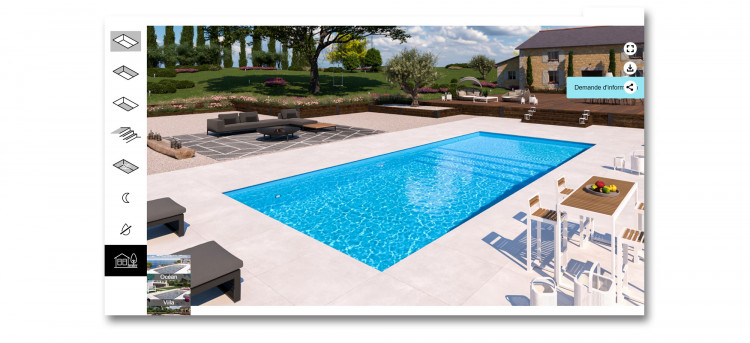 New ALKORPLAN online Configurator on RENOLIT website