SwimmingPool International is a series of podcasts produced by the German company Behncke and Fluvo - Schmalenberger specialized in the manufacturing and global distribution of pool products. Hosted by Angela Herrmann and Michael Visser, two old hands in the swimming pool industry. During these short audios many questions will be answered, asked by pool owners, future buyers of a swimming pool, but also industry professionals.

Multi-episode pool discussion with experts
SwimmingPool International podcasts can be found on a dedicated page, as well as on several online distribution platforms. As a media partner, EuroSpaPoolNews has been reporting on this since the launch of the first episode, at the Piscine Global Europe trade show, where we attended the recording.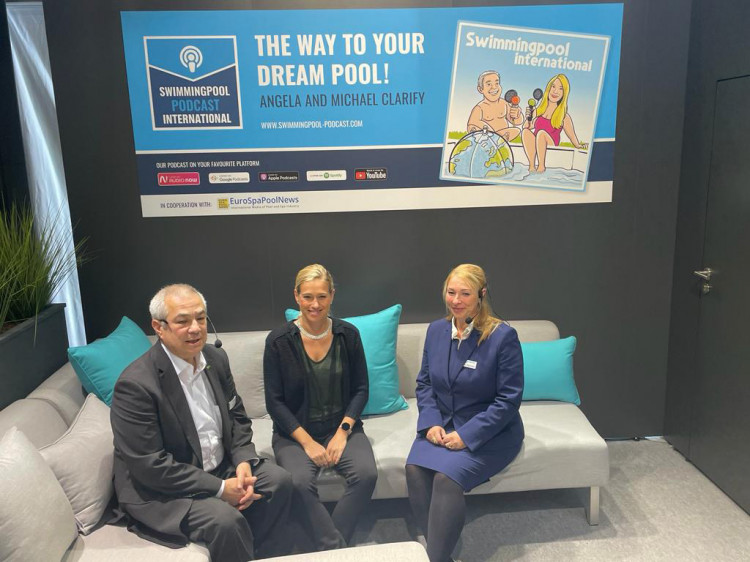 SwimmingPool International at Piscine Global Europe with Katrien Willemse from EuroSpaPoolNews: recording of the first podcast
In this first episode, Angela and Michael visited Piscine Global in Lyon/France, the world's largest pool and spa trade fair. They held small conversations with Jiri Zemek from Niveco, Juri Katz from Maytronics, Korcan Kortoglu from Sankurt and Dominik Graf from Dryden Aqua about products from the swimming pool industry, their innovations, differences in some countries and impressions of the fair. But most of all, they talk about water treatment in general, water features, the different types of pools and energy savings.
This first podcast is available to listen to on Spotify audio platform, as well as all subsequent and future episodes. Because it is indeed a long series which is announced on various concrete subjects on the swimming pool many topics will be covered which my help to make people to build their dream pool..
Video teasing
2nd podcast: SCP - A success story. Interview with Jean-Louis Albouy and Karine Ravaux
The 2nd episode of SwimmingPool International, hosted by Angela Herrmann and Michael Visser, is a short interview with the director of SCP Europe - Jean-Louis Albouy - and Karine Ravaux, European Sales Coordinator.
How did this big enterprise come across the Ocean?
What makes the swimming pool sector so attractive?
How does SCP work?
What are the trends and innovations for the sector?...
These are the questions they will answer in this podcast, which can be found on Spotify, Apple Podcast, YouTube, Google Podcast and RTL+ and https://swimmingpool-podcast.com.
EuroSpaPoolNews will relay all the episodes over time to keep you informed. To be continued...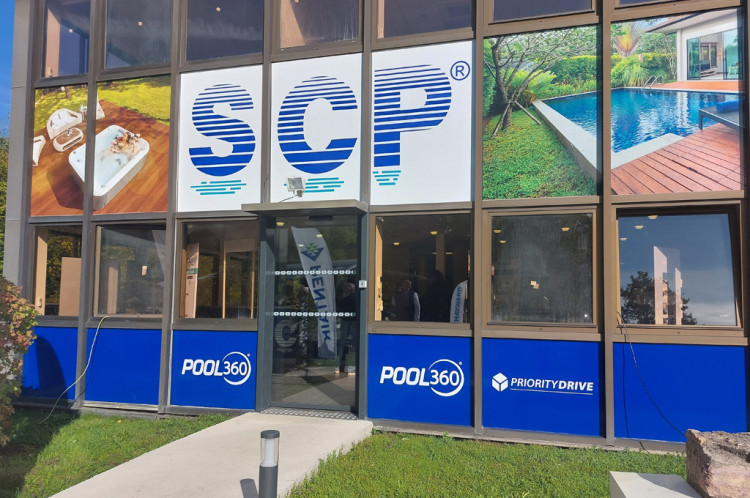 SCP UK showroom in Crawley (England)