The year 2023 has witnessed a series of actions and tech breakthroughs built on the commitment to the 'iGarden' vision, which engaged Fairland with global partners to promote new eco-innovations that enrich people's 4 seasons of living experience outdoors.
X20 pool heat pump and wireless robotic cleaner at Piscina & Wellness Barcelona 2023
During the show of Piscina & Wellness Barcelona 2023, Fairland will bring their network of professional teams, global customers, business and media partners into actions by launching the 'All Green iGarden' lineups at Booth H2D72.
The All Green iGarden solution incorporates energy efficiency, AIoT intelligence, and renewable energy solutions, all of which not only extend people's desirable smart home experiences to backyards in the most sustainable way but also bring that beyond the limits with the latest outdoor technology:
Heat the pools 20 times more energy efficiently and 20 times more quietly with an X20 Inverter Pool Heat Pump;
Enjoy intelligent and no manual labor pool maintenance with X20 Wireless Robot of up to 20 hours of endurance;
Minimize and manage the power consumption and live greener with the iGarden Solar Energy Storage System.
All the experiences are now fully automated with AIoT central control. Both the X20 pool heat pump and pool robot have been selected as finalists of the Innovative Product Award 2023, to be showcased on the Innovation Zone, where there will be a new product gallery of the year chosen by Piscina & Wellness Barcelona.
At 14:00 on the first day of the exhibition, Fairland will showcase its latest tech collection of wireless robotic cleaners, one of which has just taken its attempt in the World Record challenge, at its official in-booth event.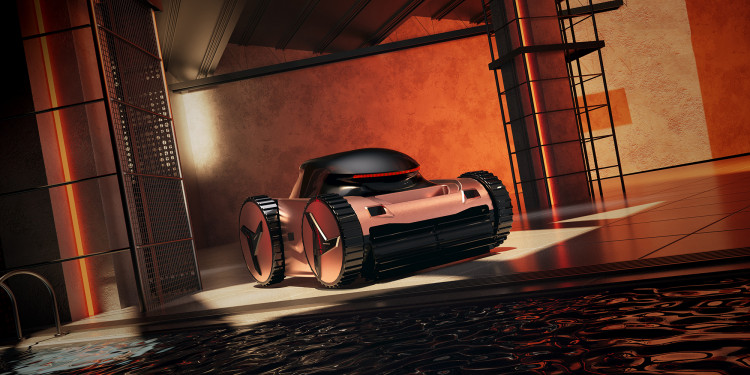 Fairland wireless pool robotic cleaner