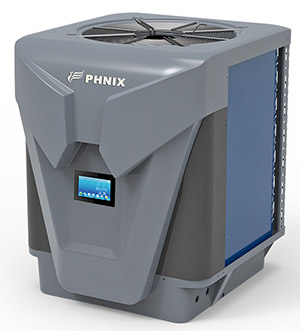 PHNIX is a leading manufacturer of Swimming Pool Heat Pumps, Heat Pump Dehumidifiers, Heat Pump Water Heaters and House Heating Heat Pumps in China.
Focusing on heat pump technology for more than 15 years, till now, PHNIX Inverter Pool Heat Pump technology is stable and welcomed in the global market.

Its heat pumps are of two different structures and appearances: the vertical and horizontal design.
Unlike most of normal inverter pool heaters in the market, they are equipped with a high-end wire controller with a 5-inch colorful touch screen.

Temperature and power consumption curve makes users always clear of the energy use. When the users are out-of-home they can easily check and set their pool temperature via the app on their smartphone.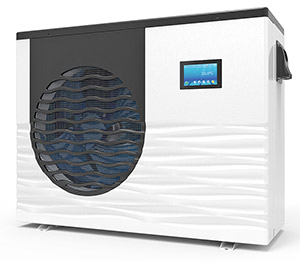 PHNIX Inverter Series Pool Heat Pumps are specially designed with a silence mode to create a comfortable living environment at night for users and their neighbours.
Under this silent mode, the heat pump is running at only 28 dB (A) low noise (tested at 10m distance)!

Above all, the full inverter technology used by the manufacturer enables its heat pumps to adjust their strength from 10 to 90% according to the real requirements of the pool.

As a global brand, PHNIX holds a lot of international certifications for product performance guarantee and customers' market promotion, including CE, CB, TÜV, ETL, UL, C-Tick, WATERMARK, RoHS etc.

To be discovered at Piscina & Wellness Barcelona