Available from September and on display in Lyon, the Open AERO shutter is the first connected pool cover from the dry range by ABRIBLUE.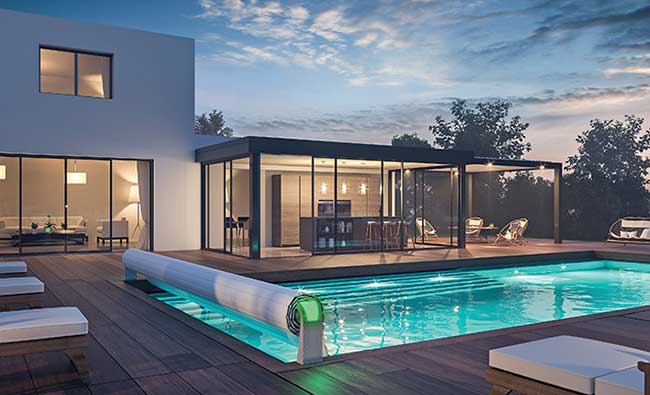 Compliant with safety standard NF P 90-308, this designer shutter includes a lighting function for a perfectly controlled atmosphere around the pool.
Its modern, stylish grey feet have been designed to take up the least amount of space possible on the pool deck, successfully achieving discreet integration. Its feet can be lit up to create the desired night-time atmosphere.

From a practical perspective, users can enjoy all the comfort of remote control with this shutter through a special app (the free Aero app available on Android and iOS). This app also lets you adjust the colour and brightness of the LED lights in real time, for an extra customised touch!
Based on the Open Classic dry pool shutter, the Open AERO retains all its technical specifications. An aluminium structure with pre-assembled axle, adjustable feet, detachable motor with limit switch, built-in Slow Mode (smart communication unit connected to the water treatment system), etc, it has all the same features to ensure quick and easy installation. This connected shutter can fit pools between 2 x 2 m and 5 x 10 m.

The motor, structure, cover and LED lights have a 3-year warranty. Furthermore, the shutter axle can be covered by a 5-year Non'Co anti-corrosion warranty as an option.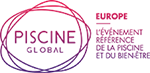 To be discovered at Piscine Global Europe in Lyon
www.piscine-global-europe.com