Innovative products at Piscina & Wellness 2019
A company that specialises in developing and selling innovative products that help make life easier for swimming pool specialists and pool users, AB Pool is using the Piscina & Wellness 2019 international trade show to unveil its brand new product: ISI-SKIM.
To replace the skimmer basket easily
This universal skimmer basket can be adapted to most skimmers and replaces the original basket when it is damaged or broken. This innovative patented basket offers a quick and easy way to replace a skimmer basket with a diameter of 140 mm to 220 mm.
ISI-SKIM therefore lets swimming pool stores offer their customers an adaptable and instantly available product, while also allowing them to reduce the variety and quantity of their baskets in stock.
Innovations to make life easier for swimming pool specialists
With ABPool attending this trade show, you'll also be able to discover its other innovations, including TOP COVER, a cleverly designed automatic underwater cover which replaces traditional duckboards, or ISI-PROTECT, the removable, transparent adhesive film that lets you protect the pool's water line.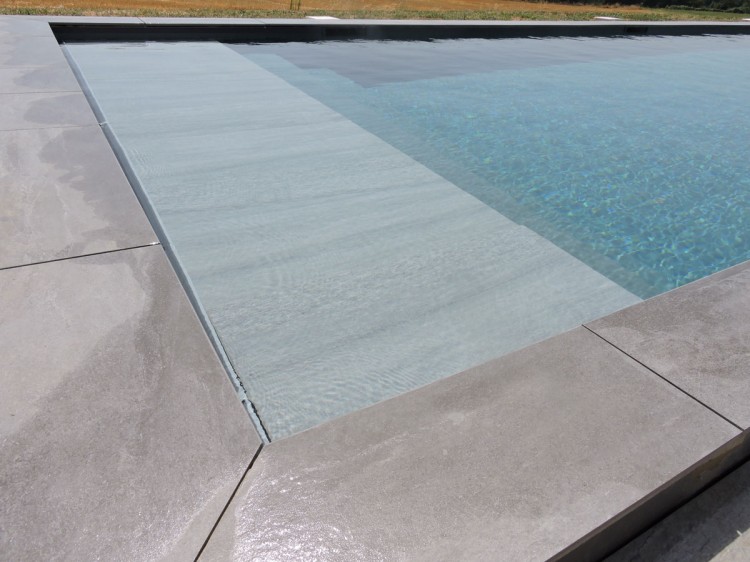 TOP COVER, the designed automatic underwater cover
And of course, you'll also still find the now famous ISI-MIROIR patented system with a levelling tank channel, which ABPool celebrated installing on its 100th swimming pool this summer.