This manufacturer and specialist in heating slats for pool covers is giving a sneak preview of its new fully black solar polycarbonate slat: Black Edition!

Black Edition, new fully black solar polycarbonate slat
Mechanical strength, heating power and pool safety
This next-gen slat completes the wide range of T&A polycarbonate solar slats. It uses the quad-extrusion technique to apply an anti-UV layer on the upper part of the slat in order to limit any premature ageing. This process allows the manufacturer to guarantee a high-quality product for its customers that will stand the test of time.
T&A developed this new generation of polycarbonate slats to solve the problem of condensation (natural) seen on the cover. It is made from 4 extruded raw materials, guaranteeing selective transmission of the sun's rays and allowing them to heat the pool water and preventing the development of algae, while all concealing the inevitable condensation.
This innovative solution preserves the exceptional properties of the polycarbonate slats, notably their mechanical strength, heating power and pool safety.
The patented Black Edition model will be available from next autumn and presented at the swimming pool trade show in Barcelona. A designer Titanium Edition will be coming soon to enhance this new solar range.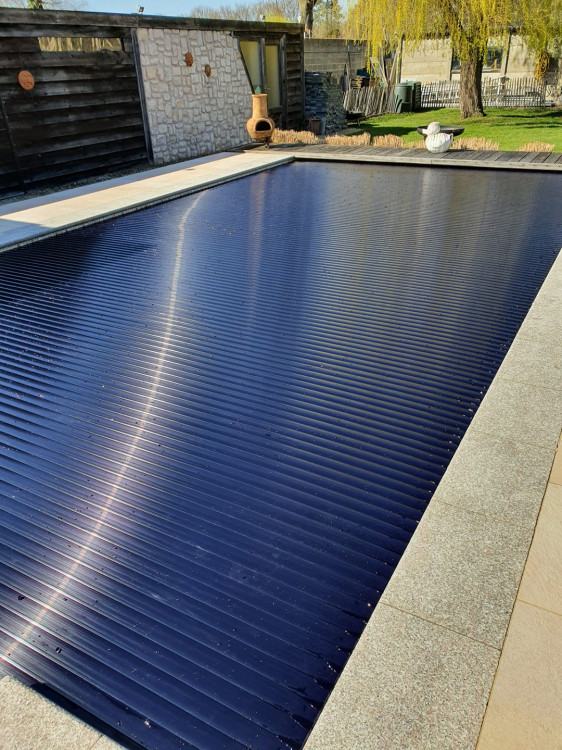 Pool cover with Black Edition slats